Industrial interiors aren't what they were, today there is a wide range of sub-styles that are encompassed by the traditional industrial style. That's how accessories, furniture and lamps with touches of this style are increasingly present in the spaces at home, offices, hotels, shops and restaurants around the world.
In this article we'll show you five of our sustainable pendant lamps, perfect for industrial-style interiors, and we'll tell you what makes them part of the universe of organic shapes and bold engineering that characterizes this style that was born in New York in the 50s.
Materials with strong character and neutral colors
One of the aspects that characterize the industrial style is the use of materials with strong presence, with this we refer to those that have a heavy and solid appearance and without textures. In addition, neutral colors are usually prioritized since the focus is on structure and function and therefore the color shouldn't cloud or distract.
Among our sustainable pendant lamps there's Figura Cone, a German design that presents a playful use of lines and shapes. It's a delicate sculpture made of aluminum and inspired by classic industrial luminaires with their minimalist and graphic expression. You can combine the coldness of steel with the warmth of wood for an original and balanced decorative result.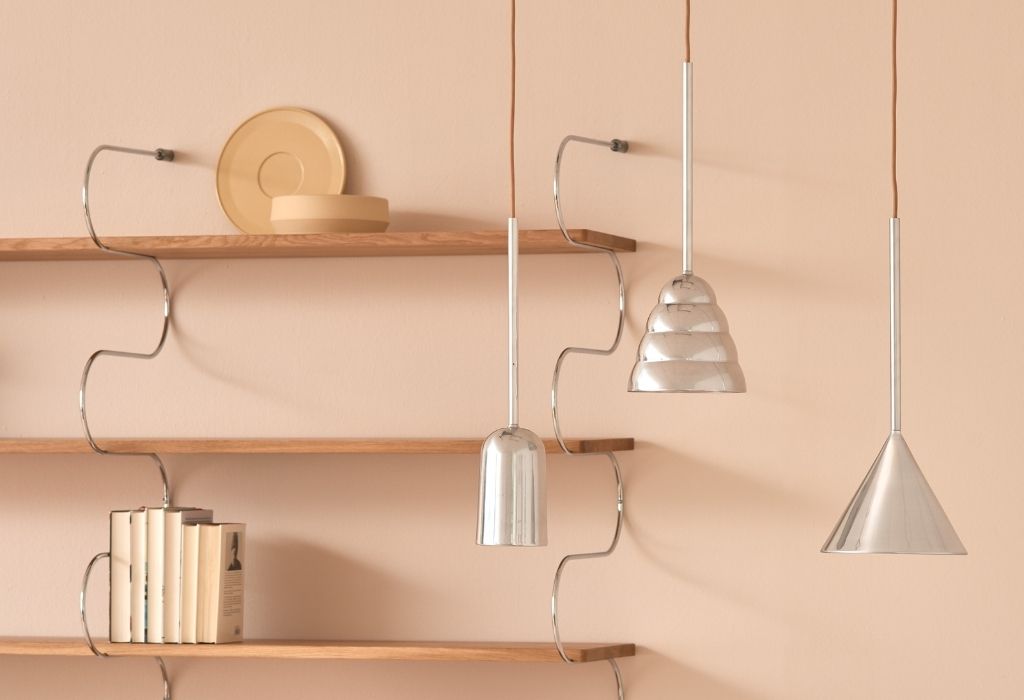 In general, any industrial space has large pendant lamps. In this sense, Kabo, another of our sustainable pendant lamps, is a source of inspiration. Its size and its robust appearance don't allow it to go unnoticed. It has an impressive architectural dome that creates a circle of warm light underneath, perfect for strategically placing on top of a large table in a dining room or a large kitchen. One of the characteristics that makes Kabo unique is the technology used to make it. At first glance, it seems like a heavy piece of concrete, however it's 100% recycled paper, which makes it a very light lamp and a perfect example of a circular economy.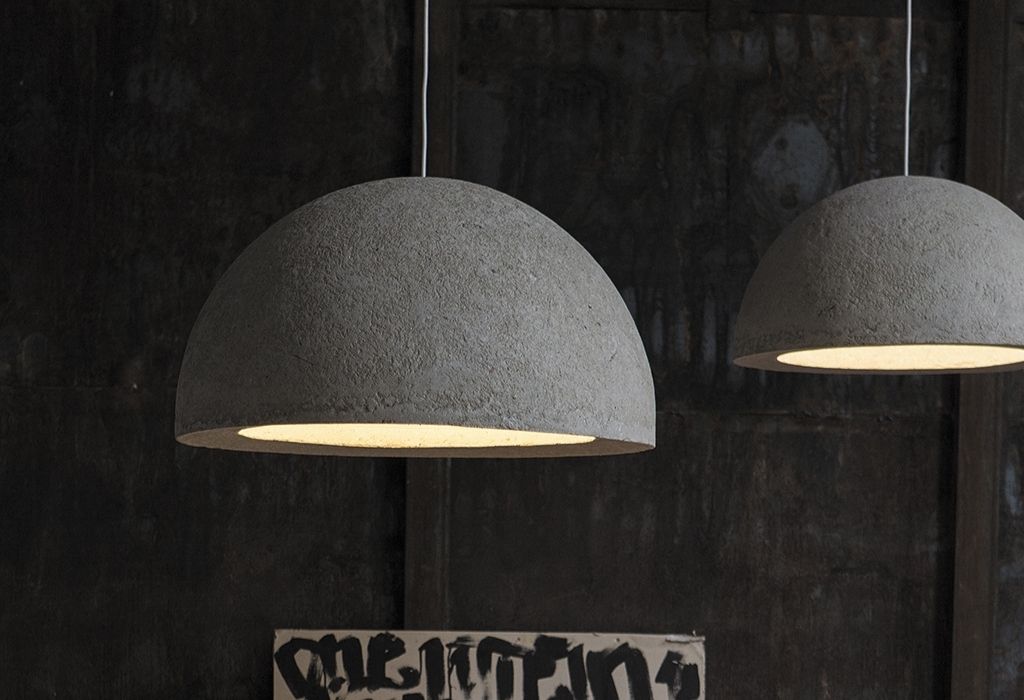 Sustainable and delicate pendant lamps
As we mentioned at the beginning, sustainable pendant lamps with industrial design can fit perfectly in interiors where the predominant decorative style is another, such as classic or modern. In these cases, it'll be better to choose elegant industrial lamps with a more delicate appearance. These designs can feature large lampshades with a fine cable at the top that creates a peaceful atmosphere, such as the Cluster sustainable pendant lamp set, or they can feature small and geometric lampshades that give them a modern touch.
In this last category are the sustainable Hat pendant lamps, elegantly made with aluminum, a material that conveys a feeling of timelessness, another of the key aspects of industrial style. These pieces can be used individually or create compositions with several of them for a special decoration.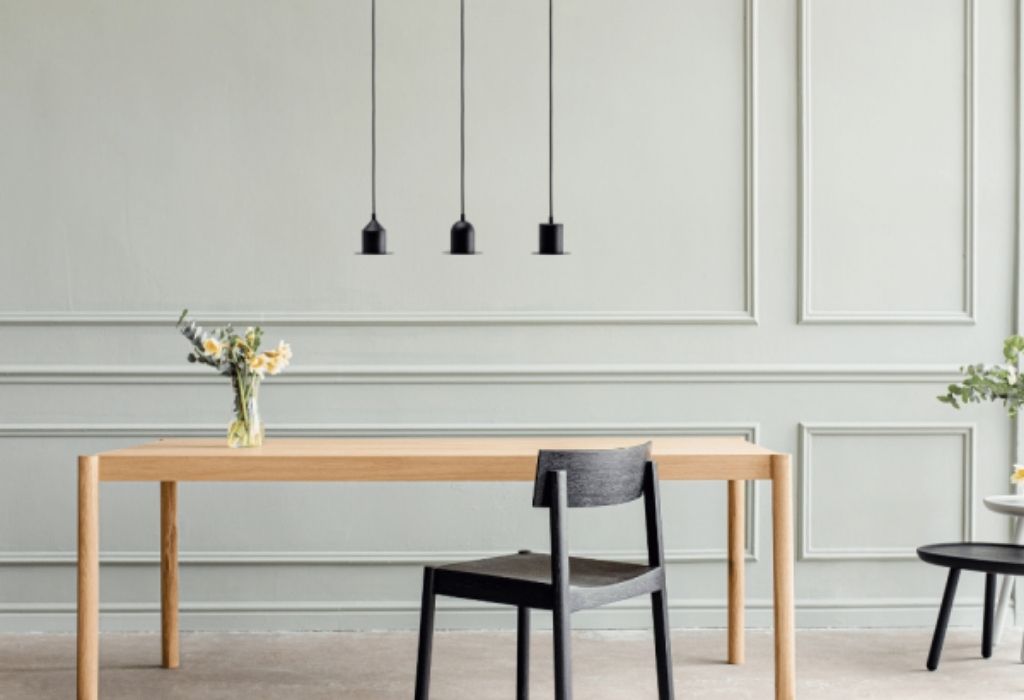 Ecology and industrial style
One of the most differential tools of the industrial style is "upcycling", which shouldn't be confused with "recycling". While in the second the waste goes through an industrial process where it completely loses its original shape to be able to take advantage of the raw material of that object again, in the first the waste is creatively reused.
It's very common to see in industrial interiors the use of accessories, lighting or furniture recovered from factories where they're given a new use, a second life, transforming them into the main figures in decoration precisely because of the beauty and attractiveness generated by their decontextualization. This is the case with Spool sustainable pendant lamps, formerly known as welding machine spools. This design is available in black, white, and copper color.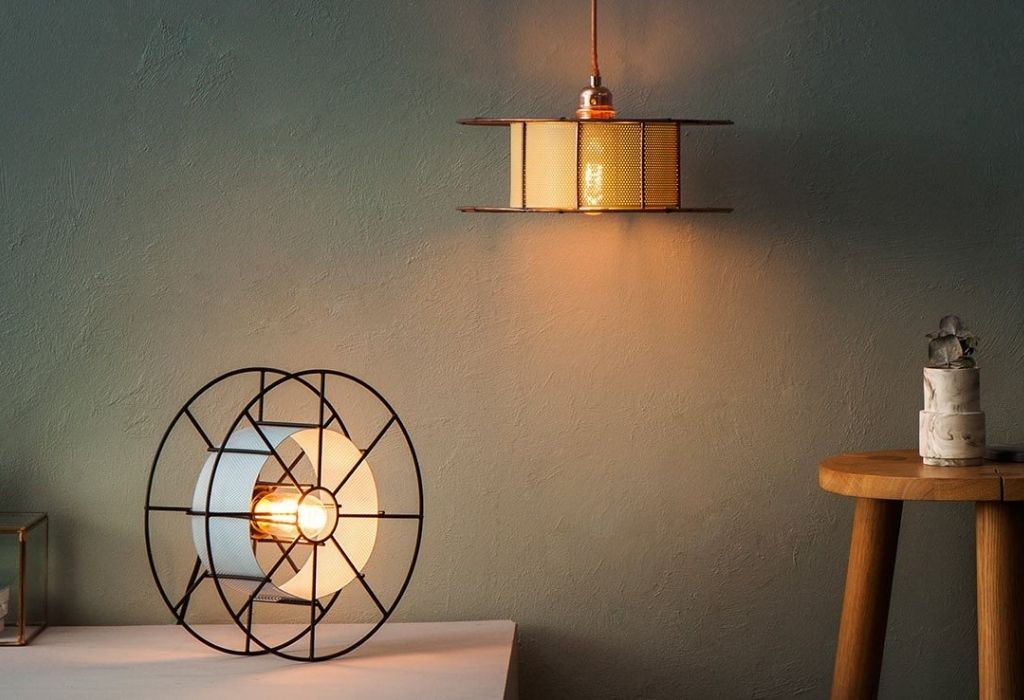 Ready to see more designs?
Now that you know what industrial style lamps look like, you're ready to visit our sustainable pendant lamps section and continue discovering all the designs that match this special style, one of the most favorite in the world thanks to its ability to achieve an aesthetic balance between functionality, beauty and sustainability.