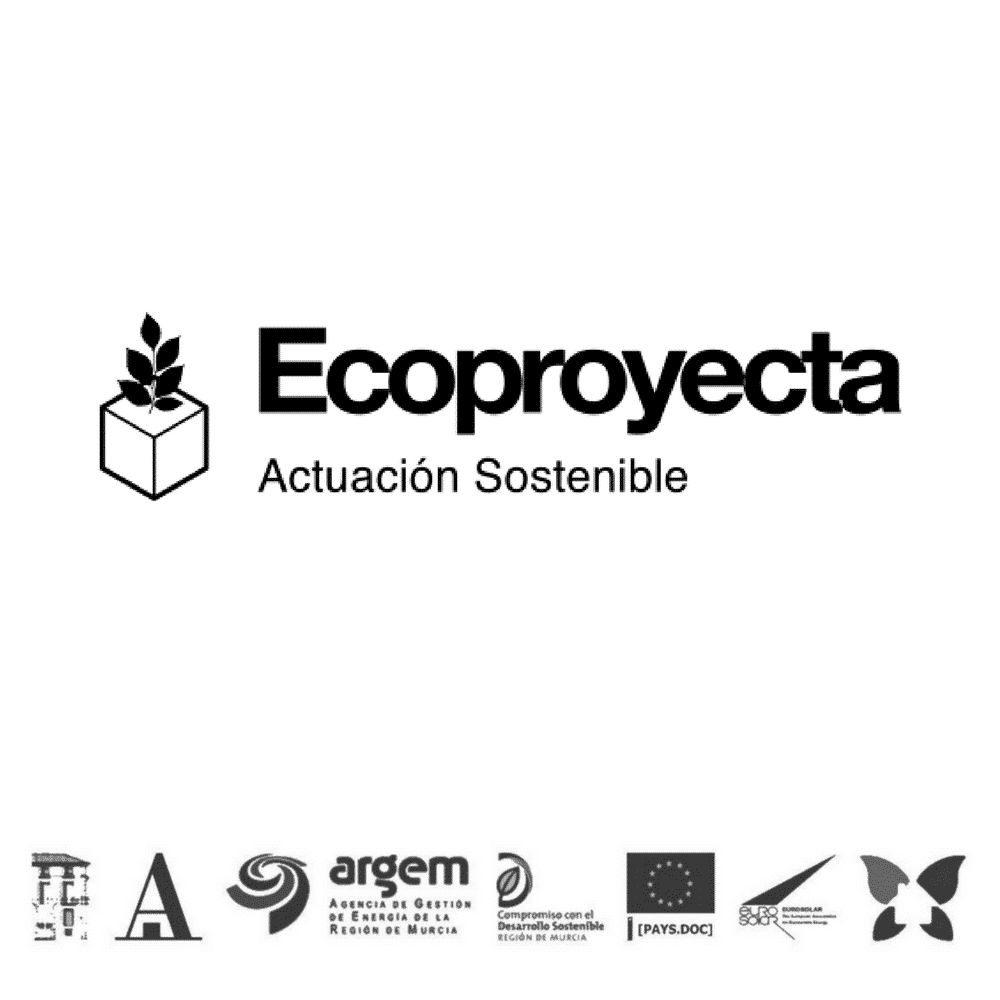 MODULAR HOUSES
Ecoproyecta was founded in 2005 as the joint project of an architect and an agricultural engineer, with the aim of bringing a more sustainable perspective and greater environmental sensitivity to the world of construction.
Since then, the project has grown and consolidated, and is nowadays a collaborative network of professionals from different fields within architecture and engineering, focusing its activity on sustainable construction projects, and offering economically, environmentally and socially responsible solutions.
Zeiss – named after the Zeiss Planetarium, the first geodesic dome built in 1924 by Walther Bauersfeld
Ricolais – named after Robert Le Ricolais (1894-1977), French mathematician, physicist, and engineer
The use of natural or recycled raw materials, the correct management of water, the use of the environment's own resources (for ventilation, lighting and heating/cooling), the incorporation of native vegetation, and the integration of renewable energy sources are some of the principles of bioclimatic architecture that are kept very much in mind during the design process.
Fuller – named after Richard B. Fuller (1895-1983), North American architect, designer and inventor

Torroja – named after Eduardo Torroja Miret (1899-1961), Spanish engineer and constructor
At Ecoproyecta, they face all their projects – from a small single-family house, to a master plan or a landscape intervention – with a current, comprehensive and conscious vision of the economic, social, energy and environmental problems; and they firmly believe in the possibility of resolving these problems through local action.
Asawa – named after Ruth Asawa (1926-2013), American sculptor of Japanese origin
Otto – named after Frei Otto (1925-2015), German architect
Similarly to gastronomy which has been moving away from fast food and towards slow food and km 0 cuisine (made with organic products which originate from as close as possible to the place of consumption), some architectural references have recently begun to explore the km 0 model in their projects.
Ecoproyecta is among the advocates of this practice, turning to local industry, manufacturing and crafts as a in order to save in transportation costs, reduce the ecological footprint of construction, and promote local development, and conservation of traditional techniques and materials.
Candela – named after Félix Candela Outeriño (1910-1997), Spanish/Mexican architect
Piñero – named after Emilio Pérez Piñero (1935-1972), Murcian architect, inventor of mobile and deployable structures
All this is demonstrated in one of their most innovative projects, which is also Ekohunters' first foray into architecture and the offering of eco-modular houses: the construction of geodesic houses.
Geodesic houses (that is, inspired by the shape of the Earth), are geometrical constructions based on the divisions of an icosahedron that allow to cover large surfaces with a minimum amount of material, and in a very quick way thanks to its modular composition.
The result is spacious, warm and very luminous spaces. And thanks to their principles, Ecoproyecta's buildings have the added value of an environmentally sustainable construction, focused on the care of natural raw materials and guaranteeing minimum energy consumption, for a house that covers all the needs of today and at the same time guarantees the well-being of the future.