The perfect sideboard that you need exists, you just have to know what it looks like to find it. We like to place the sideboard within the essential furniture of any home. Its presence ensures order and thus helps to create harmonious, clean and calm environments. In addition to its more functional side, enhanced by its great versatility, its decorative imprint also plays an important role, adding style to interiors.
In this article, we show you the main aspects that you must take into account when choosing the perfect sideboard so that it not only adapts to the style of your space but also strengthens it.
What are you looking for the perfect sideboard to have?
With this question we refer to the main function that you are looking for the perfect sideboard to have. The one that is located in the bedroom destined to store the clothes is not the same as the one located in the kitchen in charge of hiding all the kitchenware from sight. Each of these sideboards will have specific characteristics that will ensure that the storage needs are covered in the best way possible.
For example, in the first case, Nandos would be the perfect sideboard for a small bedroom in a home or a hotel room. This piece suits the two main storage spaces that the perfect bedroom sideboard should have: an upper space where you can place some hangers for the clothes that aren't convenient to fold, such as coats, dresses, shirts and delicate clothes; and some drawers for t-shirts, jeans and sweaters, among others.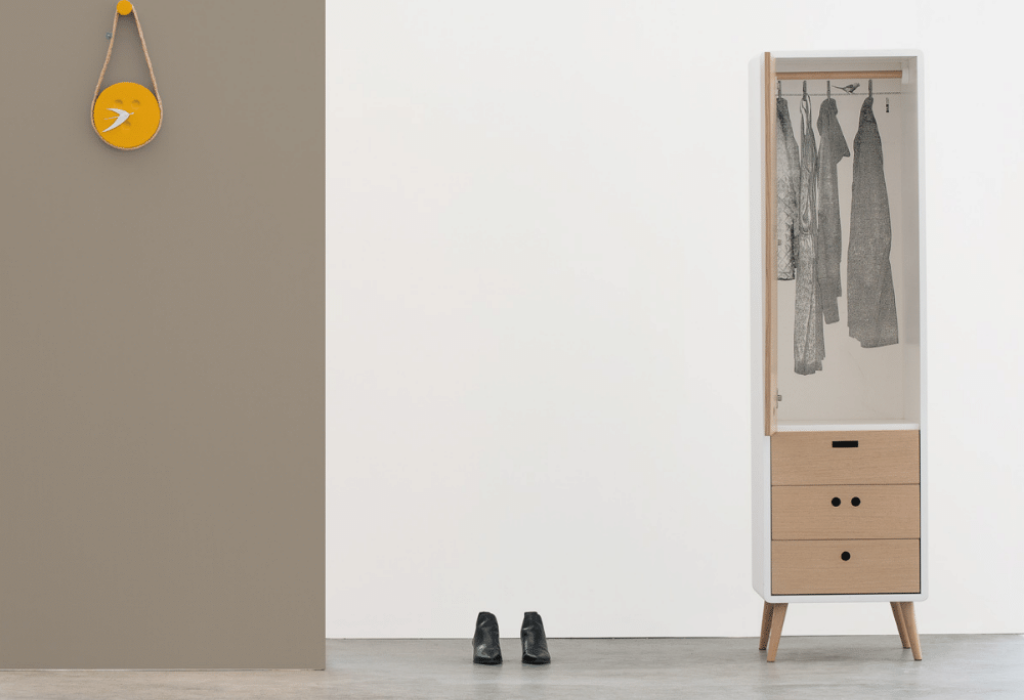 This wardrobe has a modern and natural design, with simple, linear and clean shapes. Being an open wardrobe, it demands some order since some clothes will be visible, but at the same time it allows better use of the space thanks to the absence of doors for which a space would have to be left around. It's a perfect wardrobe for simple, serene and fresh interiors.
In the second case, Suomi could be the perfect sideboard for the kitchen or dining room to store kitchenware. This sideboard has a large upper space with two shelves which is easily accessed by opening two practical doors. There could be placed plates, bowls and coffee pots, among others. Then, in the lower space, there are two large drawers perfect for placing items such as pots, saucepans and pans, etc. Suomi is made of Nordic Finnish wood and its design is characterized by being natural, with polished and smooth surfaces.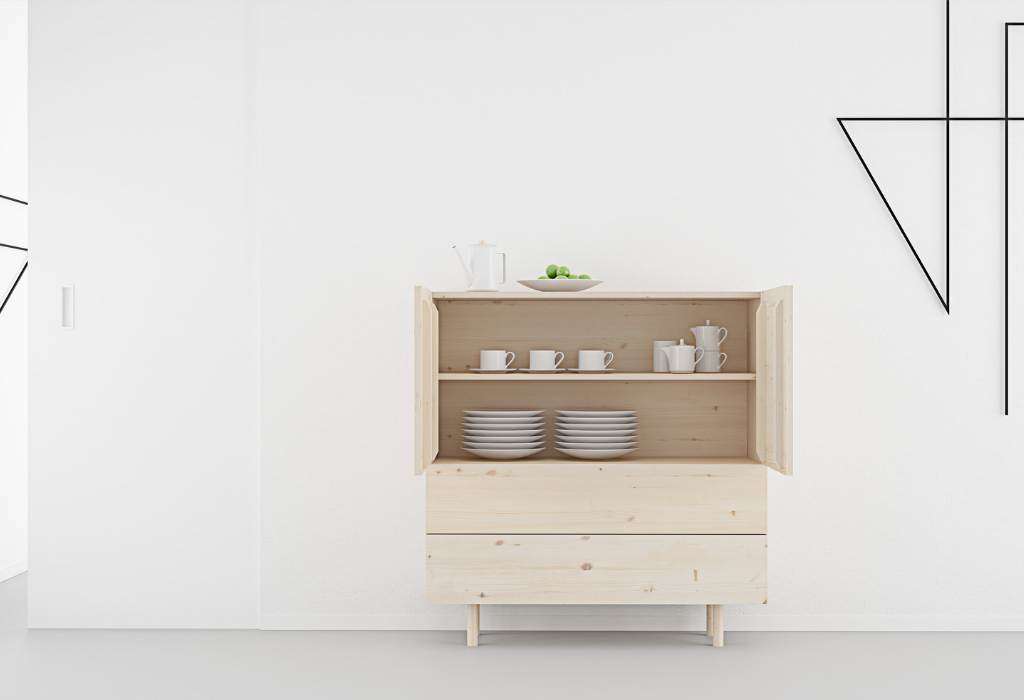 So, as you can see, defining the function you need the sideboard to fulfill will be essential to find the perfect model in terms of the spaces it must provide and the design and size of the drawers.
How much space do you have?
Another of the key questions you should ask yourself is about the space you have available. Let's go back to the example of the perfect sideboard for the kitchen. If the space you have is small, then the Suomi is probably too big. So, in this case you can opt for furniture such as Frame 03 or even the Como organizers.
Frame 03 may be smaller but it has a large storage space where you can place all your kitchenware without any problem. It's made of birch plywood and has two main doors plus an additional one at the top. What we like about this type of sideboards is that they can also be used as tables to put some decoration on it.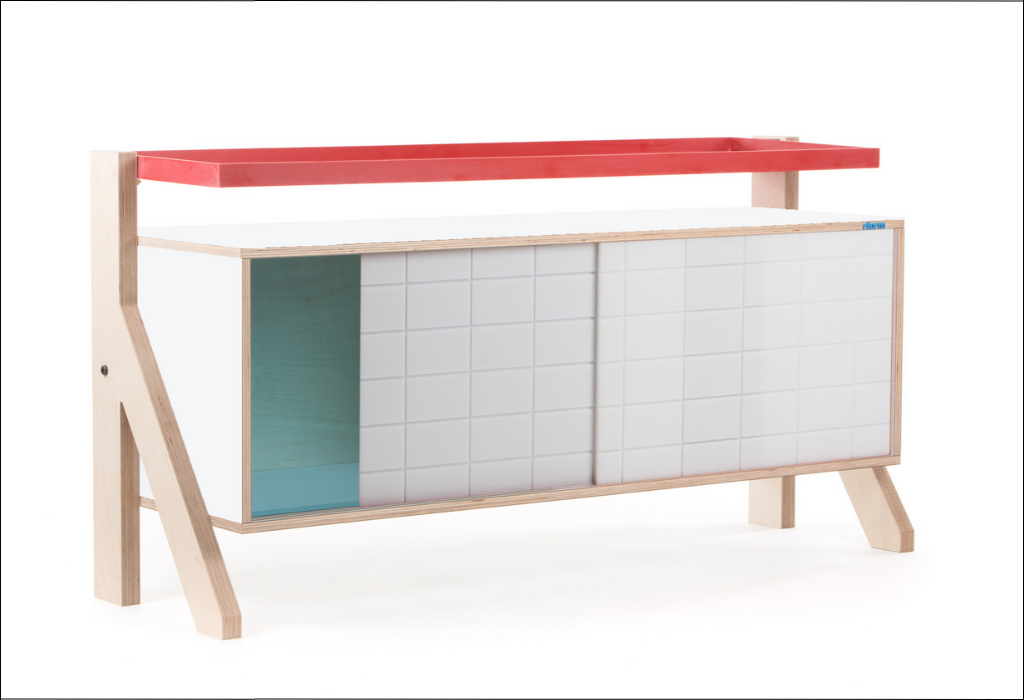 In this sense, but with a larger size, Bansho is the perfect sideboard for large spaces and with a natural style. This sideboard consists of two doors integrated into the structure by means of a hidden hinge mechanism, which hide four well-distributed spaces. The back, also made of solid wood, gives you the possibility to separate two spaces. Enter here to read more about Bansho.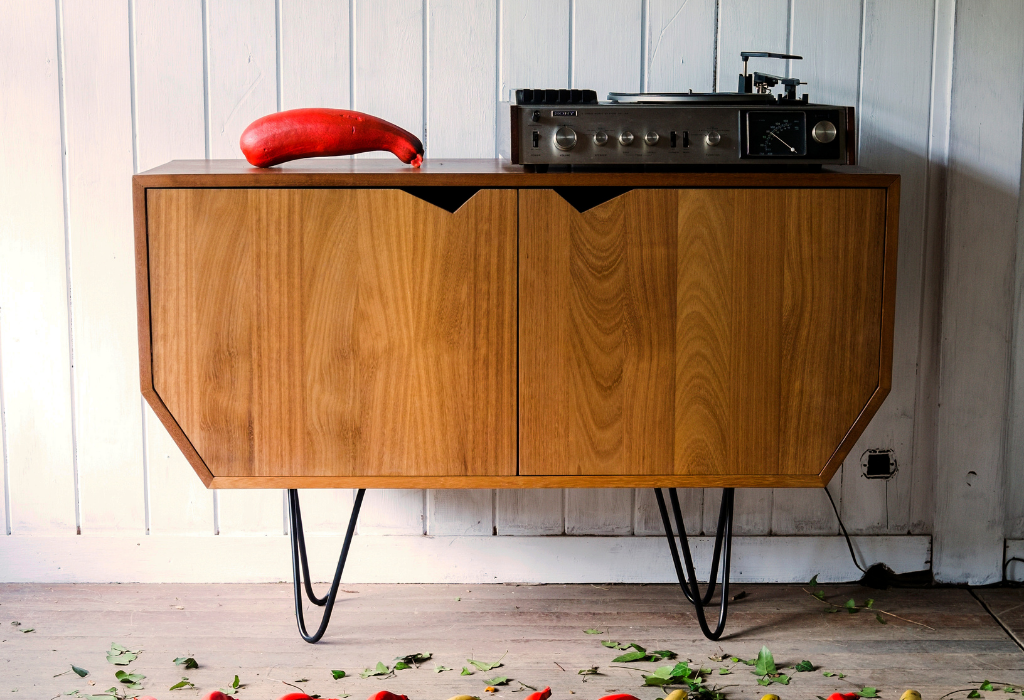 Now we'll present you a creative proposal. If the space you have is small and what you need to store in the sideboard is something like wine bottles, books or small decorative objects, the Como collection could be a great option for the occasion. These are organizers that can be combined with each other to modify their shape. So you can create small blocks, like the ones you see in the photo, and stack them together to get the height you want, or for example build side tables as you can see here.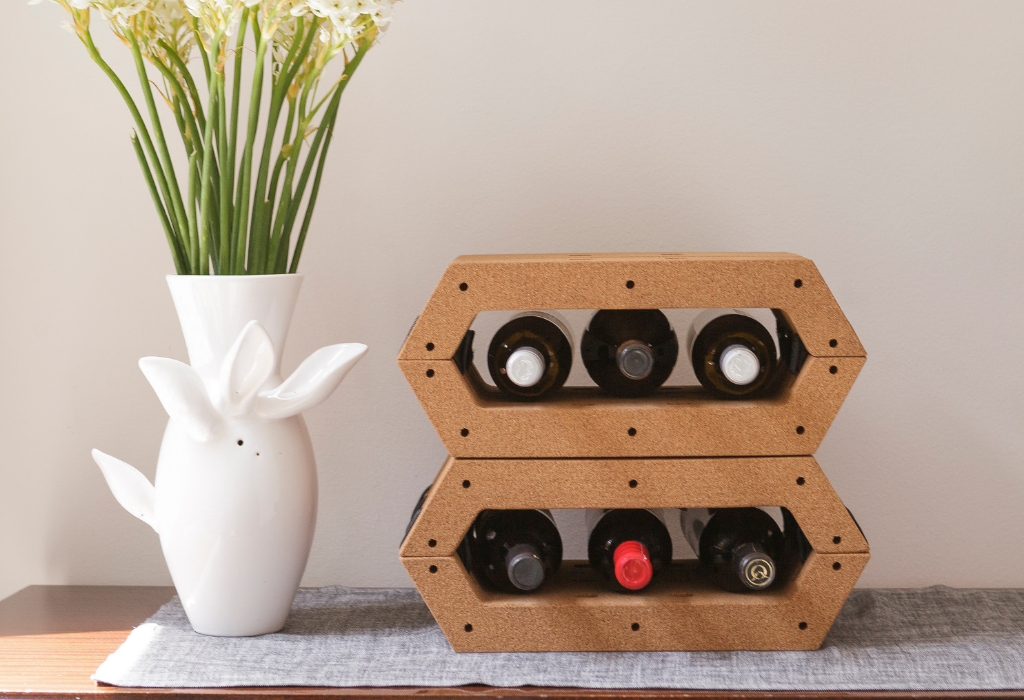 What material do you prefer?
Finally, we would like to end this article by emphasizing the material of the perfect sideboard. The reality is that it'll depend on the decorative style of the interior and the rest of the furniture that is in it, since the sideboard must match them. Here we give you some ideas.
As you know, or if you don't know yet, Ekohunters is a marketplace for sustainable products for interior decoration. The furniture you find here is respectful with the environment, from obtaining its raw material to manufacturing and distribution. That's why for your perfect sideboard, we couldn't help but recommend two materials in particular: wood and cork.
Both materials have a high level of durability, are reusable, biodegradable and regenerate naturally. They contribute to warm and timeless environments, especially in their most natural aspect.
Discover all our sustainable sideboards in the section that we have especially dedicated to them and with the advice that we have shared in this article, find the perfect sideboard you are looking for.