DEBOOK is a sustainable modern magazine rack that is very useful to store books, magazines, folders and other objects in the home and office.
Materials
The material used in the realization of Debook is the natural birch wood managed sustainably. This type of wood applied to furniture is characterized by light in color, a delicate design and has soft tones. Its appearance is uniform, and its resistance is medium-hard. This makes this magazine rack a solid and durable product.
Utility and use
This magazine rack is designed mainly for the home, but it could also be very useful for other spaces such as the office or even in the waiting rooms. It has four areas to store books, magazines, folders, vinyl records, paper documents, CDs and DVDs. In addition, it has a handle at the top that allows it to be moved.
Environmental characteristics
The Debook magazine rack, like all Debosc accessories, is made of wood from certified forests, meaning that its production is sustainable and, at the end of its life cycle, it becomes biodegradable waste. In addition, the treatment of this material is free of toxins and plastics.
Design features
Debook has a minimalist and modern design, with straight and simple lines, and natural color. It´s ideal for home or office spaces with monochrome and relaxed decoration. Likewise, this allows it to be harmoniously complemented with furniture of other different decorative styles.
Debook magazine rack
$68,00

15 in stock
DEBOOK is a sustainable magazine rack designed to store books, magazines, folders, vinyl records, paper documents, CDs and DVDs. This product contributes to the organization of the home, office or even the waiting room where it is placed while providing a modern and minimalist style decoration. This magazine rack is made of sustainable birch wood and is made up of four pieces that fit together. At the same time, this design has a handle on the top that allows it to be easily moved. Debook magazine rack is produced in Catalonia by the sustainable Spanish firm Debosc.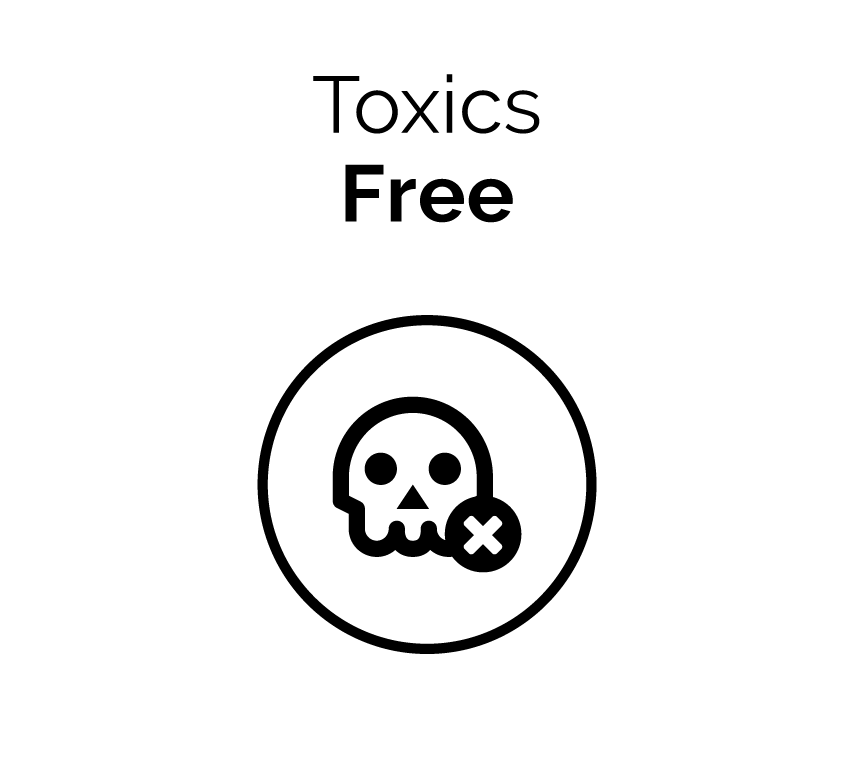 ECO-EFFICIENCY LEVEL OF THE PRODUCT'S PRODUCTION PROCESS
80%
Other products of Debosc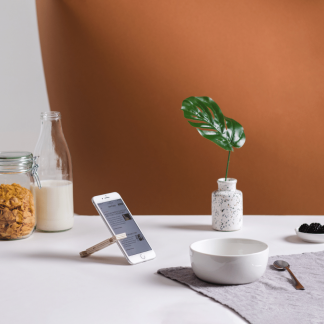 Add to cart
$

6,00
Dehook phone wooden support
Material ecoeffectiveness
80%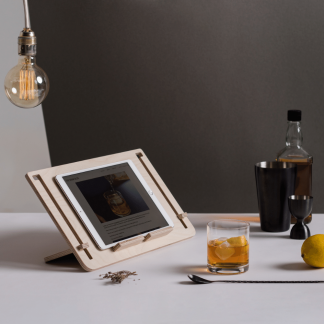 Add to cart
$

38,00
Wooden support for tablets Detablet
Material ecoeffectiveness
80%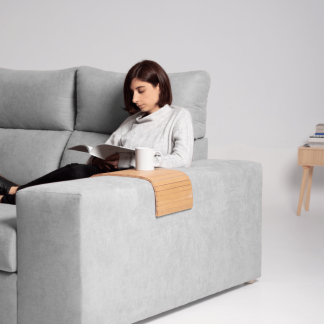 Select options
$

44,00
New Detray wooden tray
Material ecoeffectiveness
80%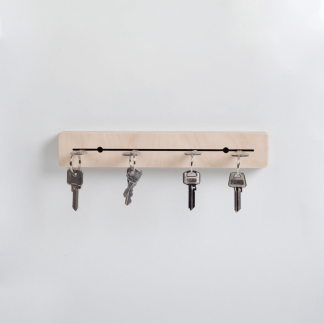 Add to cart
$

25,00
Deline keys hanger
Material ecoeffectiveness
80%

NOVELTIES
Add to cart

$

50,00


Curve Silver Earrings

Material ecoeffectiveness

80%

Select options

$

382,00


Naive chair

Material ecoeffectiveness

80%

Add to cart

$

44,00


Derest laptop stand

Material ecoeffectiveness

80%

Select options

$

2.293,00 –

$

11.790,00


Kubel head rug

Material ecoeffectiveness

80%