The tray for the New Detray sofa is made of wood and fabric and has characteristics that make it a very useful product, at the same time that it can be considered a decorative element for your living room.
Materials
The base material used is wood from sustainable production. It is available in four different finishes, which are as follows: maple, cherry, oak or wenge veneer. In addition, it has a fabric, on which the different slats that make it up rest, making this tray for the sofa flexible and fully adaptable to the necessary measure.
Design features
It has a simple design, while soft and delicate, reflecting the commitment that the manufacturer family has with the sustainable economy and the environment surrounding them. It is characterized by a design that mixes simplicity, beauty, and practicality, and that is why it will also contribute to the decoration of your home.
Utility and use
These trays to support your cup or glass on the armrest of the sofa are a very practical element that will give you comfort and the security that you can consume your favorite drink while reading, writing, or watching a movie, without fear of spilling it. In addition, it is a very interesting decorative product that will give your living room and your whole home a point of design and warmth. Plus, you can roll it up to store it without taking up a lot of space.
Environmental characteristics
These sofa trays are manufactured in Catalonia and comply with the environmental characteristics of eco-friendly products. The base material is sustainably produced wood, to choose between maple, cherry, oak, or wenge wood, all from forests with a sustainability certificate.
New Detray wooden tray
$44,00

The DEBOSC New Detray wooden tray is delicately designed to comfortably support a glass, glass or mug on the armrest of your sofa. It is an eco designed and flexible tray, designed to adapt to different widths. The materials that make it up are wood and fabric. And it´s available in four different sustainable wood finishes: maple, cherry, oak or wenge veneer. It is a product that combines simplicity and practicality with style, which will bring functionality to your daily life. The tray is made with plywood slats placed on a fabric, which allows it to be folded at different points or even rolled. Thus, its flexibility stands out, since it adapts to most unstable surfaces, making them stable and, therefore, it is very useful to support your favorite drink with peace of mind. The New Detray sustainable wooden flexible tray is designed in Catalonia, following ecological and sustainable production criteria. In this way, it contributes to caring for the environment and the environment that surrounds us. The DEBOSC company has a clear commitment to sustainability, and offers you this product so that you can transfer sustainability to the sofa in your home.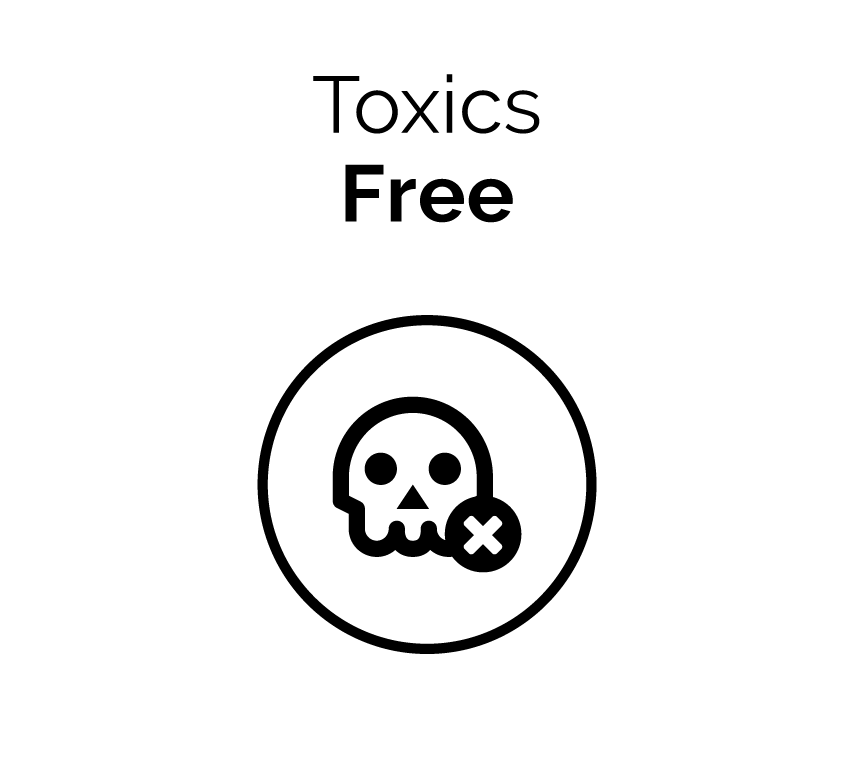 ECO-EFFICIENCY LEVEL OF THE PRODUCT'S PRODUCTION PROCESS
80%
Additional information
| | |
| --- | --- |
| Core material | |
| Colour | |
| Length | |
| Width | |
| Height (cm) | 1 |
| Weight (Kg.) | 1.2 |
Other products of Debosc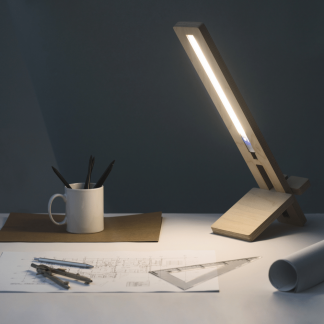 Add to cart
$

86,00
Delamp table lamp
Material ecoeffectiveness
80%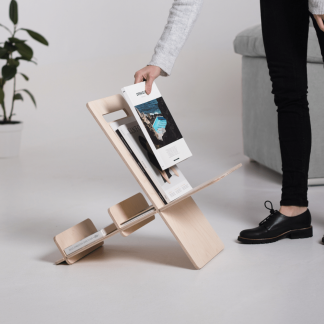 Add to cart
$

68,00
Debook magazine rack
Material ecoeffectiveness
80%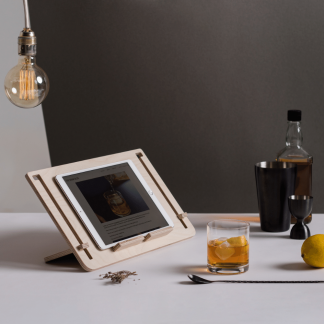 Add to cart
$

38,00
Wooden support for tablets Detablet
Material ecoeffectiveness
80%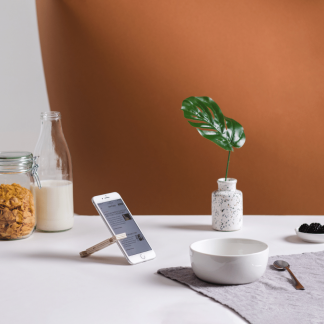 Add to cart
$

6,00
Dehook phone wooden support
Material ecoeffectiveness
80%

NOVELTIES
Select options

$

214,00 –

$

336,00


BIARRITZ 30″ Surfskate

Material ecoeffectiveness

80%

Select options

$

159,00


Cypisek pendant lamp

Material ecoeffectiveness

100%

Add to cart

$

2.012,00


Oo-Martina mobile sculpture

Material ecoeffectiveness

80%

Select options

$

257,00


Mizuko Green pendant lamp

Material ecoeffectiveness

100%