DEBRIDGE is a sustainable wooden stand designed to raise the screen and ensure comfortable and healthy use of your home or office desk computer.
Materials
The material used in the production of Debridge is sustainable birch wood. This type of wood is characterized by being light, elegant and has soft tones, contributing to a delicate and harmonious decoration. Its resistance is semi-hard, making this stand a highly resistant product, with a long useful life.
Weight and measurements
The Debridge stand weighs 1.3 kg and measures 53.5 cm long, 20 cm wide and 11.5 cm high. Its length even allows other accessories to be placed on top of it in addition to the computer monitor.
Design features
Debridge is characterized by presenting a minimalist design, with simple shapes, pure lines and fresh-spirit. Excellent for home or office spaces where a warm and monochromatic decoration prevails, or for those places where you want to highlight a piece of colored furniture and therefore you seek discreet accessories that accompany it.
Utility and use
Although this sustainable stand is designed mainly to place the desk computer monitor on it, it has 3 areas specially designed to store other objects. Under it, there is a large recess to store the keyboard so that it isn't scattered on the desk when it isn't being used. In the center, it has a space and a small mobile tray where you can place multiple objects of everyday office use such as the mobile, the hard drive, the mouse or the agenda. Finally, other small accessories can be located on the top of the stand, in the free space left after the monitor is positioned.
Environmental characteristics
Debridge, like all Debosc products, is made of certified wood, which means that its production is sustainable and, at the end of its life cycle, it becomes a biodegradable waste.
Debridge Screen wooden stand
$68,00

14 in stock
DEBRIDGE is a sustainable stand for the monitor of the desk computer that you use in your home or office. This product is designed to ensure your comfort and health by raising the screen 11.5 cm in height, preventing you from tilt your head and accumulating tension in the neck. The Debridge stand is made of sustainable birch wood and has 3 storage spaces designed so that you can keep your desk always tidy: a spacious one under the stand, another one in its center and the last one on top of the stand on the sides of the base of the screen. It's an essential product to work, study or watch videos on the computer desktop in a healthy way. Like all Debosc accessories, its design is minimalist, simple and delicate, perfect for a warm but sophisticated wood decoration. Its size is 11.5 cm x 53.5 cm x 20 cm, large enough even to support other accessories next to the screen, usually used on the desk such as mobile, hard drive, mouse or agenda. The Debridge stand is one of the products designed by Debosc, a Spanish firm located in Catalonia that carries out eco-friendly production processes with recyclable, renewable and toxic-free materials. By choosing one of Debosc´s sustainable products, you are part of a more socially and environmentally fair production and consumption system.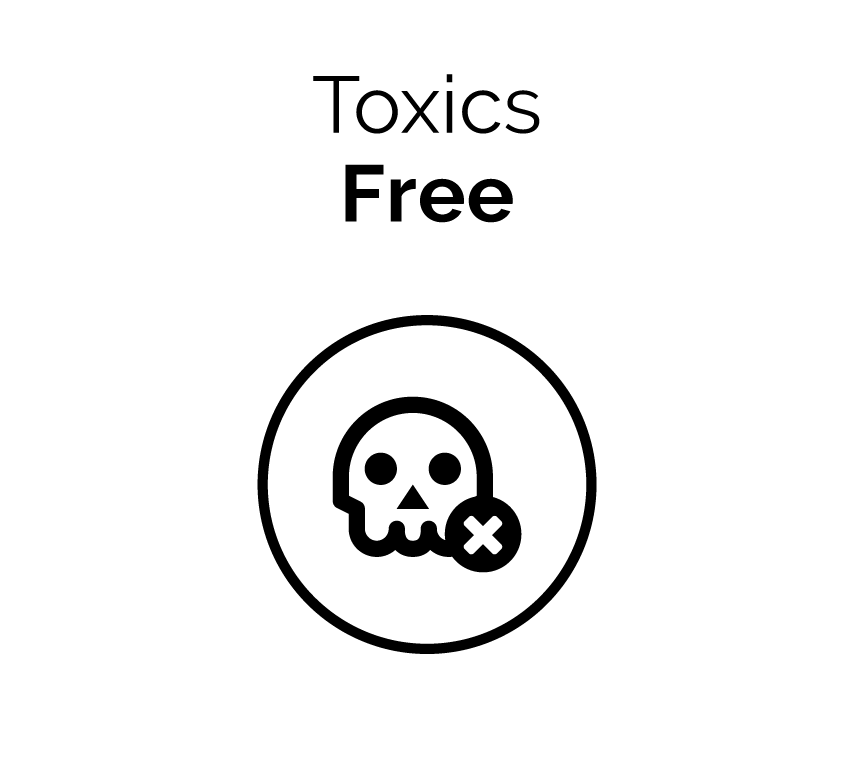 ECO-EFFICIENCY LEVEL OF THE PRODUCT'S PRODUCTION PROCESS
80%
Other products of Debosc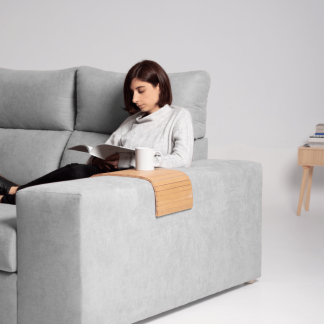 Select options
$

44,00
New Detray wooden tray
Material ecoeffectiveness
80%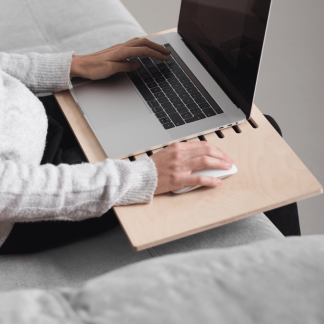 Add to cart
$

47,00
Wooden laptop tray Delaptop
Material ecoeffectiveness
80%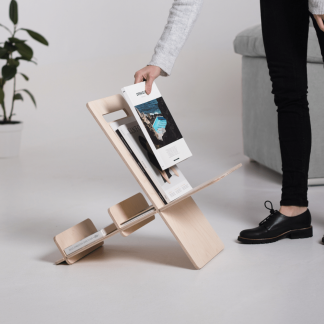 Add to cart
$

68,00
Debook magazine rack
Material ecoeffectiveness
80%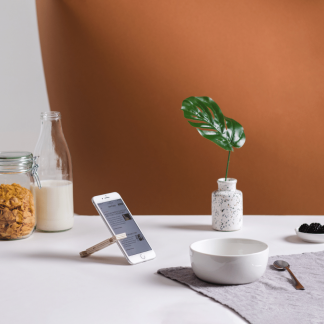 Add to cart
$

6,00
Dehook phone wooden support
Material ecoeffectiveness
80%

NOVELTIES
Select options

$

171,00


Bell pendant lamp

Material ecoeffectiveness

100%

Select options

$

1.070,00


Cube60 with a faucet basin

Material ecoeffectiveness

60%

Add to cart

$

44,00


Desk Calendar

Material ecoeffectiveness

80%

Select options

$

2.073,00 –

$

5.364,00


Berti wooden dinning table

Material ecoeffectiveness

100%