The Derest laptop stand is made of wood and has characteristics that make it a very useful product, but also has a very beautiful and useful design.
Materials
100% of the material used is wood from sustainable production. More specifically, Birch wood, which suggests cleanliness, delicacy and softness. It is made up of three pieces and highlights the ease with which it is assembled and disassembled, since these three pieces that make it up, fit together perfectly and smoothly.
Design features
It is characterized by its design that inspires delicacy and harmony, which reflects the commitment that its manufacturers have with the sustainable economy and with the environment that surrounds them when carrying out their economic activity. It has a design that elegantly combines simplicity and practicality.
Utility and use
The supports for your laptop that DEBOSC offers are ideal as a practical object, as well as a decorative element in your home or workplace. In addition to keeping your laptop packed up and taking up little space when you are not using it, Derest mounts make it easy for you to charge your laptop´s battery while you are not using it.
Environmental characteristics
The supports for the laptop that DEBOSC offers are manufactured in Catalonia and comply with the environmental characteristics of ecological products. Birch wood is the only material used, and the perfect fit of its three pieces means that plastics or toxic glues are not necessary.
Derest laptop stand
$44,00

25 in stock
The Derest laptop stand is designed to place your laptop in an upright position while you are not using it so that it takes up very little space. It has a design as basic as aesthetic, which will provide a decorative touch to your work or leisure space. It is made of sustainable birch wood and consists of three pieces of incredible lightness, which fit together and disassemble very easily. It stands out for its simplicity and great practicality since it takes up very little space, contributing to the organization of your space. This laptop stand is capable of holding up to two laptops 3cm thick each. It is a good product, which will be helpful to charge the battery of your laptop while it is stored, and thus resume your work with great comfort. These laptop stands, eco-designed by DEBOSC in Catalonia, meet all ecological and sustainable production criteria. That is why, from the first step in the production of the same, until it is on the desk or shelf of your home, you will be contributing to the care of the environment and the environment around you.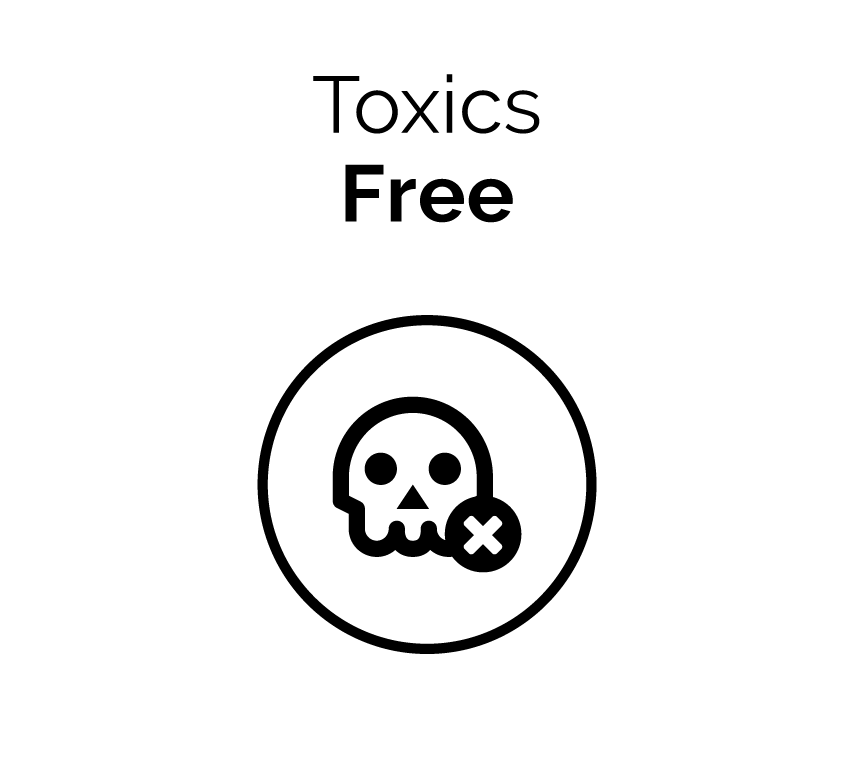 ECO-EFFICIENCY LEVEL OF THE PRODUCT'S PRODUCTION PROCESS
80%
Other products of Debosc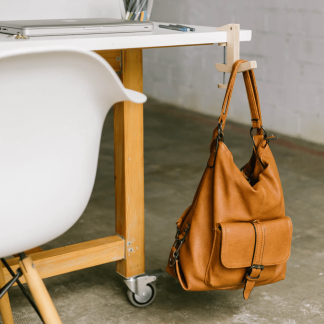 Add to cart
$

31,00
El Serjant table hook
Material ecoeffectiveness
80%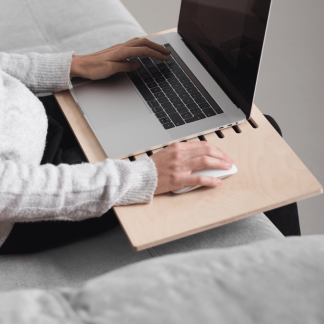 Add to cart
$

47,00
Wooden laptop tray Delaptop
Material ecoeffectiveness
80%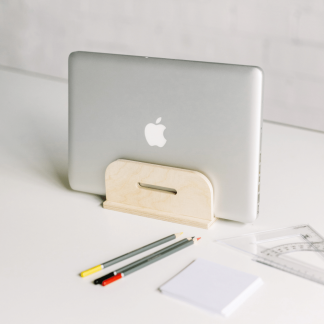 Add to cart
$

44,00
Derest laptop stand
Material ecoeffectiveness
80%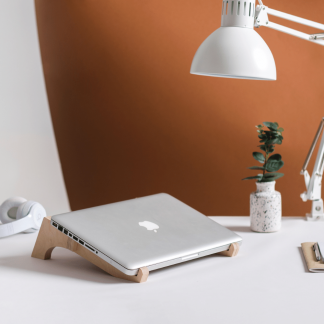 Add to cart
$

38,00
Debeam laptop wooden stand
Material ecoeffectiveness
80%

NOVELTIES
Select options

$

581,00 –

$

635,00


Naive Ottoman

Material ecoeffectiveness

80%

Add to cart

$

106,00


Lindenwood blocks, three hundred pieces

Material ecoeffectiveness

0%

Select options

$

134,00


Metamorfozis table lamp

Material ecoeffectiveness

90%

Add to cart

$

708,00


Folden compact Desk

Material ecoeffectiveness

80%