We usually associate bathrooms with cold and humid house spaces when they have the possibility of becoming those places where we can relax the most and realize greater well-being. For this, one of the keys is warm decoration. This article shows you how to create a cozy and sustainable bathroom, a genuine refuge where you can find peace and disconnect from everything.
The reality is you don't need to make a significant investment to turn your home bathroom into a warm space; it doesn't even have to be a spacious space. You have to know which colors to choose for the floor and walls, the best materials for the furniture, and what some of the specific products look like that will give a natural touch to your sustainable bathroom.
Although, as we always emphasize on Ekohunters, we are committed to responsible consumption. Therefore, we firmly believe that the most eco-friendly thing will always be to get new products or renovate your home when it's indispensable.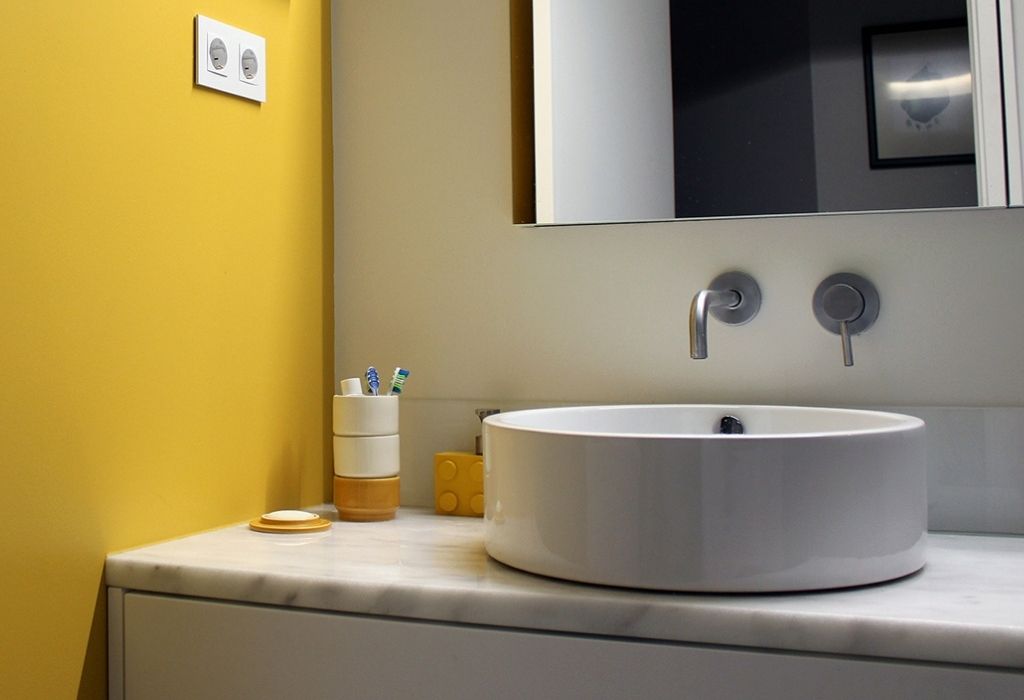 Bet on natural and warm materials
One of the keys to knowing how to create a warm, cozy, and sustainable bathroom is knowing the materials' characteristics. While the use of marble, metal, iron, ceramic or steel contributes to a cold and sober decoration, other materials such as wood or natural fibers provide warmth, comfort, and closeness in a home's decoration.
In this sense, we would like to present to you the Let's Pause baskets, ideal for storing those bulky products in all bathrooms such as extra towels or toilet paper rolls, the hairdryer or even dirty clothes. You can opt for large models such as the Redondela basket, made of esparto and with an internal iron structure and a top cover; or like the Talis basket, made with palm leaves.
If your bathroom is small, but you don't want to give up the idea of ​​having one of these natural fiber baskets, you can opt for the Almadrava basket, also made with palm leaves. In addition to being 100% handmade, they provide a feeling of rusticity, worthy of the rural houses precisely characterized by their warm, natural and cozy atmosphere.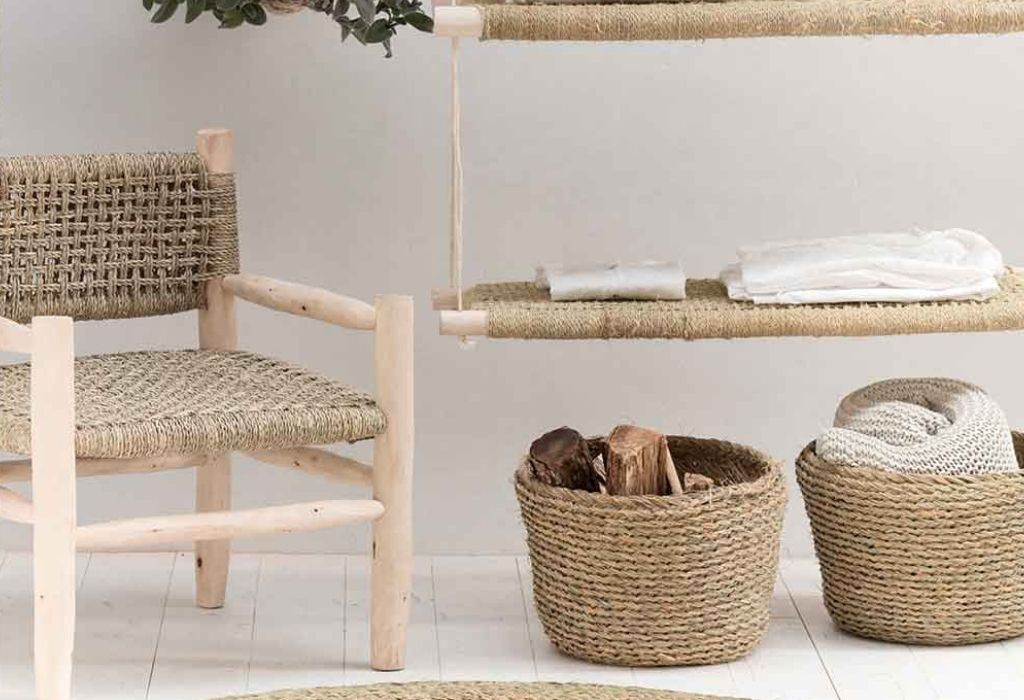 Avoid the primacy of cool colors in your sustainable bathroom
Cool colors are blue, green or purple and convey coldness and remoteness, while warm colors such as red, orange or yellow welcome. But honestly, the secret is to find a balance between the two, where warm colors are compensated by a touch of cold to create warm but fresh and harmonious bathrooms.
For example, you can choose warm colors such as orange and, more specifically, in its terracotta tone. This tone conveys a feeling of warmth, balance and well-being, and is connected with the color of the land and therefore is even more welcoming. So, you can combine it with cooler colors like green.
How can you make that mix without losing the priority of warm color? The answer is simple: using cool colors for accessories, such as glasses or arts; specific objects of decoration, such as a rug; and even with plants. If the green you choose is a rather dark tone, in addition to freshness, you will be adding elegance and serenity to the atmosphere.
If you are considering replacing the sink, it may be the next key warm piece in your sustainable bathroom. Take a look at the twelve Woodio sinks, made from the world's first 100% waterproof solid wood composite with a minimal carbon footprint. It's an innovative combination of wood and resin-based adhesives. Approximately 80% of the product content is locally sourced wood.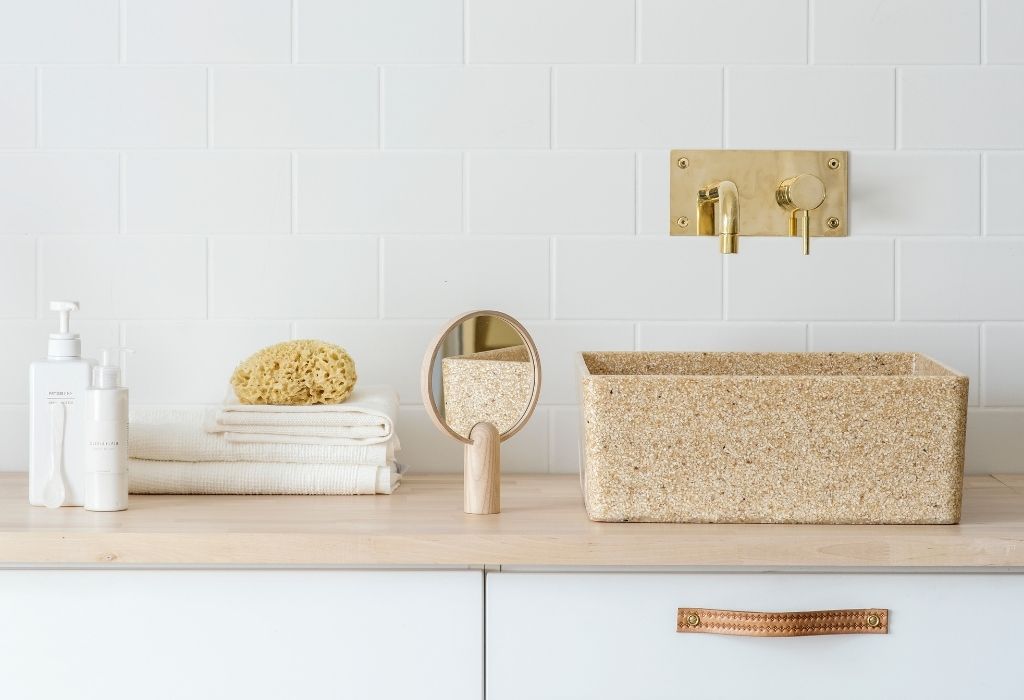 Finally, some habits…
As with any space in a home, keeping your sustainable bathroom tidy will motivate a positive and relaxing atmosphere, essential for the wish that guided you to this article to be fulfilled. But how can you get a continuous order? While we could talk about incorporating the habit of tidying up, we think the challenge becomes even simpler if we first have the right products for that. For example, there are the organizers.
With organizers, everything in the house has its place and some are so beautiful that they even contribute to the home decoration in a unique way. Imagine in your sustainable bathroom our Fency wall organizer, made with eco-friendly materials such as wood and steel frames recovered from a factory. A simple design, with a natural and warm appearance thanks to the wood, where you can place all the products of your bathroom and you will even have free spaces for decoration objects. Available in multiple colors and woods.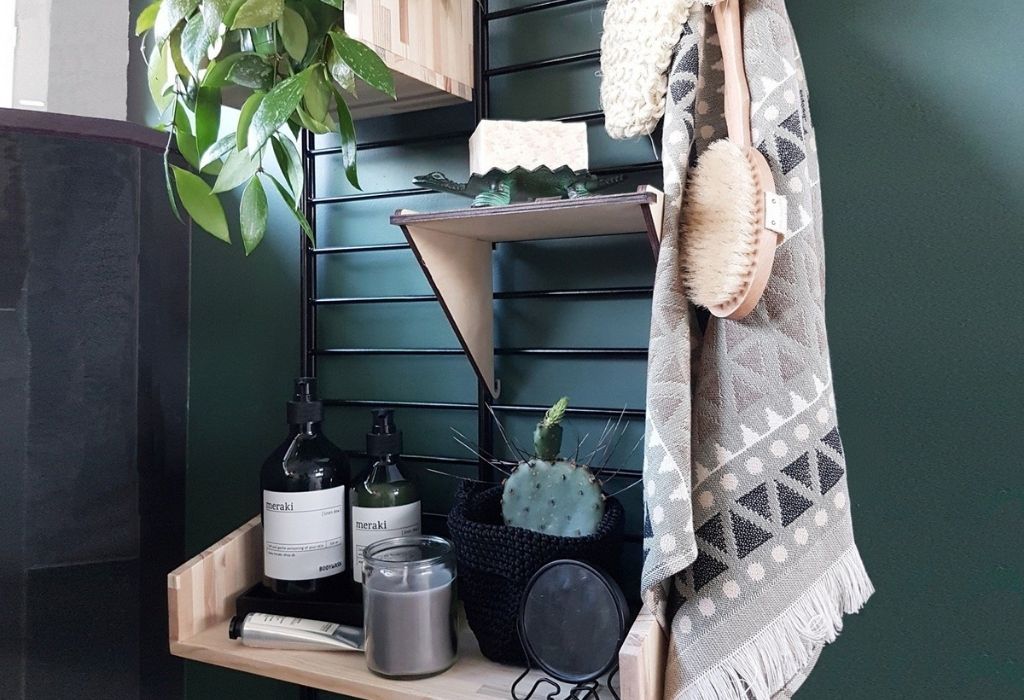 It's also a great idea to always have a Ujalta nearby where you can place toothbrushes, combs, toothpaste and all those small bathroom accessories that fit inside, so that they are not distributed all over the counter. This organizer is made of ceramic and is available in thirteen different color designs.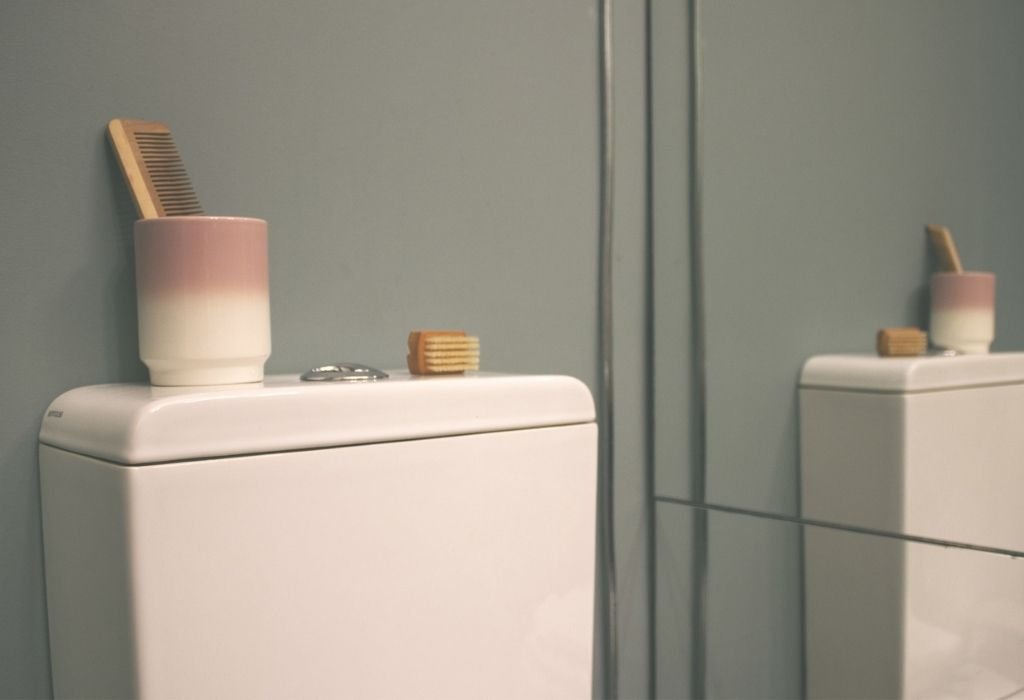 We would also like to remember that a sustainable bathroom is not only ecological because of its materials but also because of what happens inside it on a human level. With this, we refer to the eco-lifestyle of those who live in the house, such as saving energy and water, essential for an environmentally healthier world.