Hemper's Ganesh crossbody bag is made from 100% sustainable hemp dyed with natural dyes. Ideal for walking around taking your favorite personal items with you in a comfortable and fashionable way.
Materials
The fabric of these eco-friendly small bags is made from 100% sustainable hemp dyed with Lac in the looms of Kanji. This material is characterized by being durable, even more than cotton or linen. This makes it a sustainable bag with a long life cycle. Inside, a bag of rice, typical of Nepalese culture, reinforces its resistance. Finally, for the closure of these small vegan bags, a magnet is used and a rope that works simultaneously as an adjustable handle. This is a mountaineering rope and is bought directly from the stores where Himalayan climbers stock up.
Utility and use
The sustainable Ganesh crossbody bag is ideal for carrying your essentials in a comfortable, ecologic, and fashionable way. In addition, thanks to its double closure, with magnet and rope, there will be no risk of losing the accessories that you place inside this small vegan bag. Remember to always wash it by hand, with mild soap and cold water, for proper care.
Environmental characteristics
For creating these ethical bags: 42% of liters of water are saved in relation to its non-sustainable alternative, 33 artisans are involved and 12.92 kg of CO2 are generated. Like all Hemper eco-friendly accessories, its production never leaves its origins: Nepal. From the natural obtaining of hemp and its treatment to the ethical production with organized Nepalese artisans, this eco-friendly firm seeks to regenerate the Nepalese cultural heritage in value. We should also note that by using naturally grown hemp, Hemper respects nature's environmental rhythms. In addition, the dye that gives color to Ganesh bags is plant-based. To learn more about the environmental contributions of this firm, click here.
Design features
This vegan crossbody bag has a natural and colorful design that conveys warmth and simplicity. It's available in pistachio green and purple. Perfect for combining with laid-back clothing, natural fabrics, and plain patterns, but it could also perfectly complement a more eclectic clothing style. At the bottom of these sustainable small bags hangs a tassel that gives even more charm and personality to the design.
Ganesh shoulder bag
$56,00

The sustainable Ganesh crossbody bag from Hemper is ideal for carrying your belongings with you in a comfortable and fashionable way. These small vegan bags are made by hand in the Navaraj workshop. The raw material used in this crossbody bag is 100% sustainable hemp, which is dyed with Lac and a bag of rice to reinforce its interior. It has a closure with a magnet and a rope that simultaneously works as an adjustable handle. In addition, at the bottom of the eco-friendly bag, it has a pretty tassel detail. Hemper, as with all its ethical accessories, carries out all the production of this crossbody bag in Nepal, projecting an economic development that is not aggressive but one in which the Nepalese cultural heritage is regenerated in value.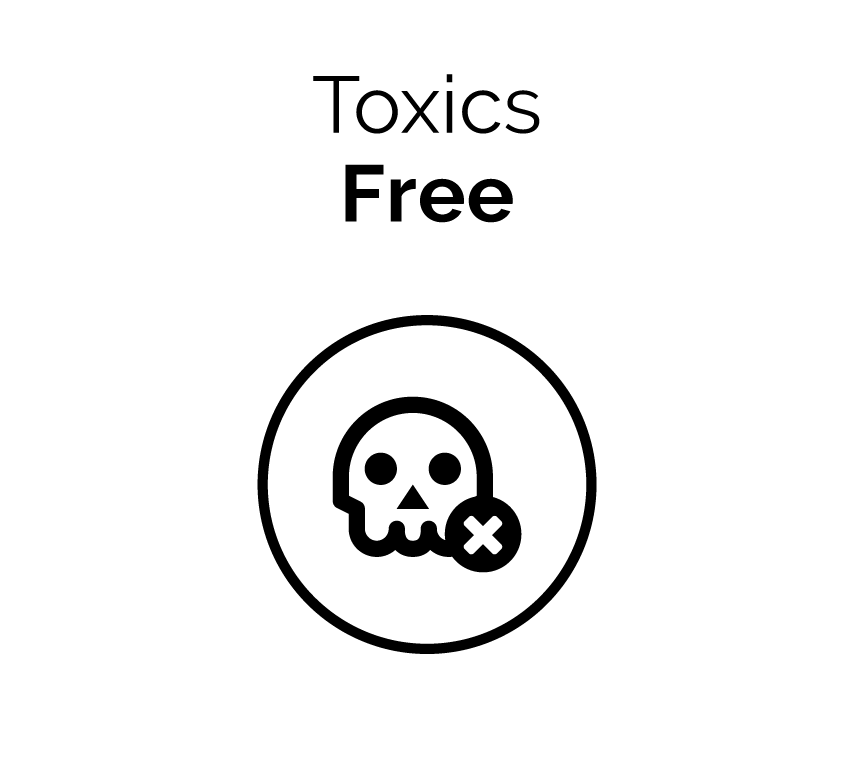 ECO-EFFICIENCY LEVEL OF THE PRODUCT'S PRODUCTION PROCESS
80%
Additional information
| | |
| --- | --- |
| Core material | |
| Colour | |
| Length | |
| Width | |
| Height | |
| Weight (Kg.) | 0.8 |
Other products of Hemper
Add to cart
$

31,00
Big Ricebag bag
Material ecoeffectiveness
40%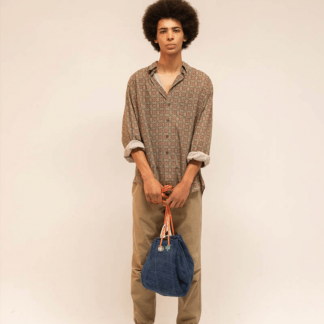 Select options
$

116,00
Expandable duffle bag
Material ecoeffectiveness
80%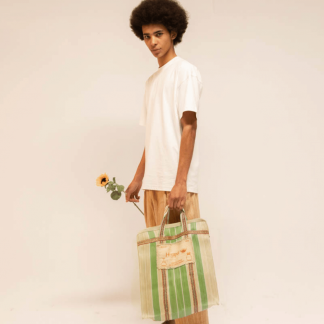 Select options
$

36,00
Asam market bag
Material ecoeffectiveness
80%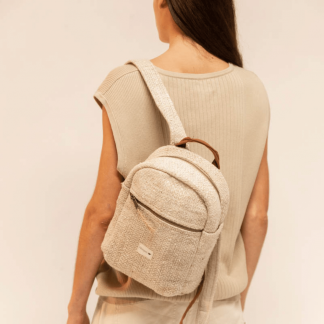 Select options
$

56,00
Mini yala backpack
Material ecoeffectiveness
80%

NOVELTIES
Select options

$

257,00


Globe Turquoise pendant lamp

Material ecoeffectiveness

100%

Select options

$

238,00 –

$

361,00


ZARAUTZ 31″ Surfskate

Material ecoeffectiveness

80%

Select options

$

116,00


Expandable duffle bag

Material ecoeffectiveness

80%

Select options

$

171,00


Bell pendant lamp

Material ecoeffectiveness

100%