Hemper's Gokyo Sustainable Backpack is made from 100% sustainable hemp fabric and organic cotton. It has an internal pocket specially designed to place laptops up to 13 inches.
Materials
The fabric of this backpack is made with 100% sustainable hemp and organic cotton colored with natural dyes on Narendra looms. These materials are characterized by being strong and durable, making this eco-friendly backpack a highly resistant design.
Utility and use
The Gokyo sustainable backpack is perfect for those who need to carry multiple accessories, including a laptop up to 13 inches, thanks to an internal compartment specially designed for it. Therefore, if you are a student or usually carry your computer or tablet with you for work, this backpack is what you are looking for. In addition to the internal pocket, it has an external one with a zipper where you can place small accessories such as cards, mobile or wallet, among others. Remember to wash it by hand, with mild soap and cold water, for proper care.
Environmental characteristics
To create this sustainable backpack, 42% liters of water are saved, 33 artisans are involved, and 23.30 kg of CO2 are generated. Like all Hemper products, its production never leaves its origins: Nepal. From natural obtaining of hemp and cotton to production with organized Nepalese artisans, they seek to regenerate Nepalese cultural heritage in value. We should also note that by using naturally grown hemp, Hemper respects nature's environmental rhythms. In addition, the dye that gives color to this eco-friendly backpack is natural. To learn more about the environmental contributions of this firm, click here.
Design features
This backpack has a natural, simple and warm design. Its handles are dark brown, while the rest of the backpack is available in three colors: natural, green or mustard. It's an ideal design for relaxed and bohemian looks in shades of beige, terracotta, bone or white
Gokyo backpack
$68,00

Hemper's Gokyo sustainable backpack is created to carry multiple objects and even laptops up to 13 inches in a specially designed interior pocket. In addition, it has a front exterior zippered pocket and handles comfortable enough for daily life. Like all Hemper products, this backpack is handcrafted by artisans. The fabric used is 100% sustainable hemp and organic cotton colored with natural dyes. Hemper is a firm that, from the beginning, seeks to regenerate the Nepalese cultural heritage in value. That is why all its production is carried out in Nepal, from obtaining hemp to the production by organized Nepalese artisans.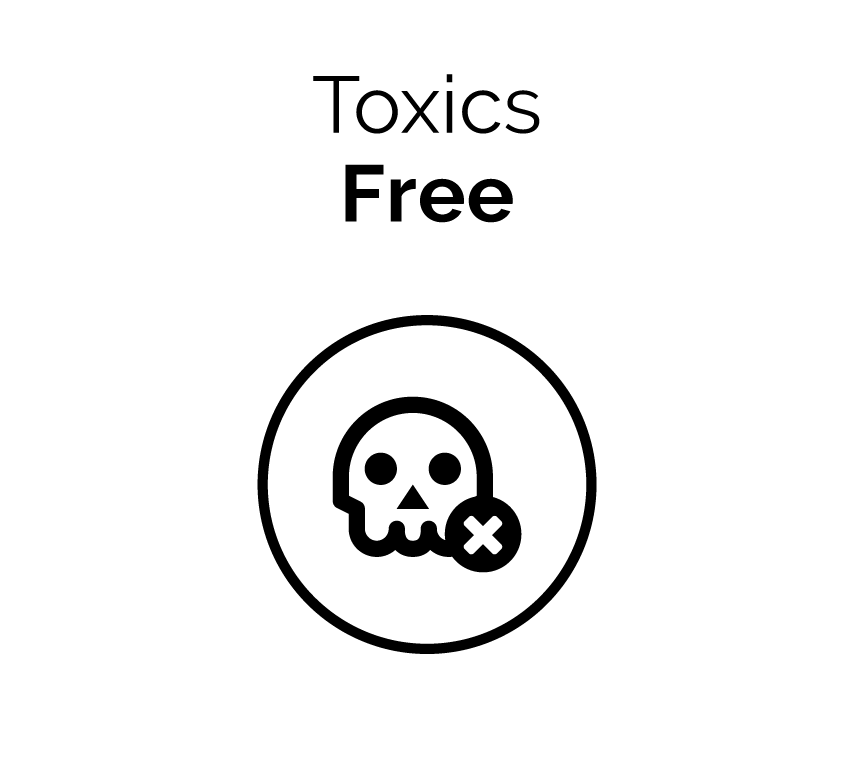 ECO-EFFICIENCY LEVEL OF THE PRODUCT'S PRODUCTION PROCESS
80%
Other products of Hemper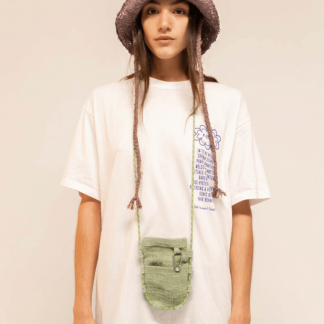 Select options
$

44,00
Kamala mobile carrier
Material ecoeffectiveness
80%

Add to cart
$

31,00
Big Ricebag bag
Material ecoeffectiveness
40%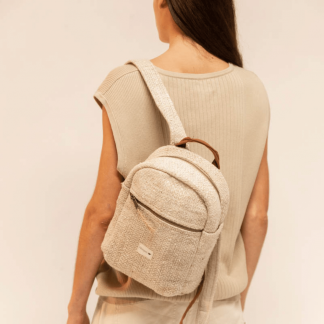 Select options
$

56,00
Mini yala backpack
Material ecoeffectiveness
80%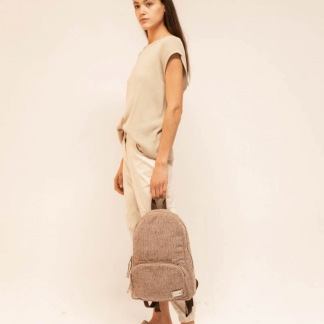 Read more
$

68,00
Lhotse backpack
Material ecoeffectiveness
80%

NOVELTIES
Select options

$

214,00 –

$

427,00


BAIONA 39″ longboard

Material ecoeffectiveness

80%

Select options

$

44,00


Hazi Mini laptop case

Material ecoeffectiveness

60%

Select options

$

257,00


Drop pendant lamp

Material ecoeffectiveness

100%

Add to cart

$

23,00


Cachopo Pot (c cortiça)

Material ecoeffectiveness

80%