The Green Message Backpack is a handmade sustainable hemp and cotton backpack. The backpack features a pocket on the front and another pocket on the inside, designed to hold laptops up to 15″.
The fabric is made in Mohan's workshop with shuttle handlooms (Budhanilkatha, Kathmandu). The tailoring is done by the tailor couples: Keshar and Manmaya, Gokul and Laxmi, all of them tailored in the workshop of Ram Chandra Rowal. (Pokjanol, Kathmandu).
We recommend washing by hand, with mild soap and cold water.
Green message backpack
$61,00

Out of stock
Other products of Hemper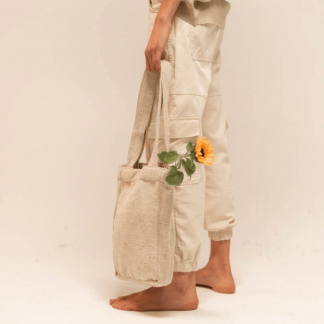 Add to cart
$

48,00
Mera Lisa bag
Material ecoeffectiveness
80%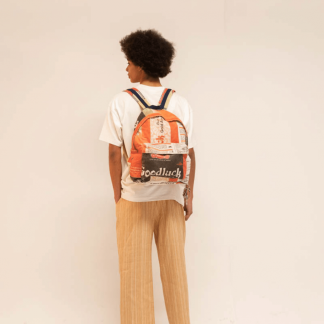 Add to cart
$

56,00
Ricebag backpack
Material ecoeffectiveness
40%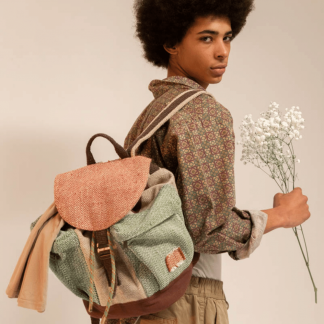 Add to cart
$

80,00
Kala kamp backpack
Material ecoeffectiveness
80%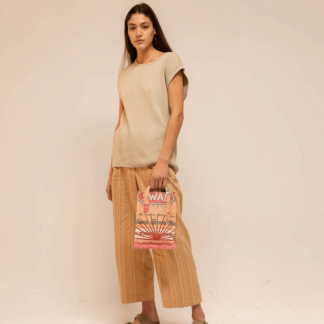 Add to cart
$

28,00
Mini Ricebag bag
Material ecoeffectiveness
40%

NOVELTIES
Select options

$

2.293,00 –

$

11.790,00


Kubel head rug

Material ecoeffectiveness

80%

Select options

$

2.073,00 –

$

5.364,00


Berti wooden dinning table

Material ecoeffectiveness

100%

Select options

$

257,00


Mizuko Green pendant lamp

Material ecoeffectiveness

100%

Select options

$

455,00


Naive L610 side or coffee table

Material ecoeffectiveness

80%