The Kamala phone bag is made of 100% sustainable hemp and mountaineering ropes. It's designed to carry the phone, or other small accessories such as keys and cards, in a practical way and with style.
Materials
The fabric for this bag is made in Mohan's workshop in Nepal. It's made with 100% organic hemp dyed with natural dyes in pistachio green or violet colors. This material is characterized by having a long life cycle thanks to its high resistance that makes it an even more durable fabric than linen or cotton. In addition, it's a soft, warm and homogeneous-looking material. For the handle of Kamala, they use mountaineering ropes that they buy at the stores where Himalayan climbers stock up.
Utility and use
With the sustainable Kamala bag, take your phone, keys and other small accessories with you and always on hand and in the best shoulder strap style. It's a design with a main compartment with a capacity for a phone of up to 11 x 16 cm, an outer pocket where you can place other objects such as cards and finally a carabiner to hang keys. Always remember to wash these bags by hand, with mild soap and cold water, for proper care.
Environmental characteristics
For creating this sustainable phone bag: 42% of liters of water are saved in relation to its non-ecological alternative, 33 artisans are involved and 12.92 kg of CO2 are generated. Like all Hemper products, its production never leaves its origins, Nepal, thus regenerating Nepalese cultural heritage. We should also note that by using naturally grown hemp, Hemper respects nature's environmental rhythms. In addition, the dye that gives color to Kamala phone bags is natural. To learn more about the environmental contributions of this firm, click here.
Design features
The Kamala phone bag has a shoulder strap style with a natural, simple and colorful design. It's available in pistachio green or purple colors, and for this, it's dyed with indigo, blonde and pomegranate. A perfect complement to wear with garments in light colors, loose cuts or in contrast to denim.
Kamala mobile carrier
$44,00

The Kamala sustainable phone bag by Hemper is designed to carry your phone or other small accessories from one place to another comfortably and aesthetically within this beautiful shoulder strap style. In addition to the internal main compartment that has a capacity for a mobile phone of up to 11 x 16 cm, it has an outside pocket and a carabiner where you can hang the keys. Kamala phone bags are made of 100% sustainable hemp dyed with plant-based dyes and adjustable mountaineering ropes that work as a handle. Hemper, as with all its accessories, carries out all the production of these phone bags in Nepal, constantly committing to the preservation of both natural ecosystems, by respecting the environmental rhythms of hemp, and Nepalese cultural heritage, by seeking its regeneration in value.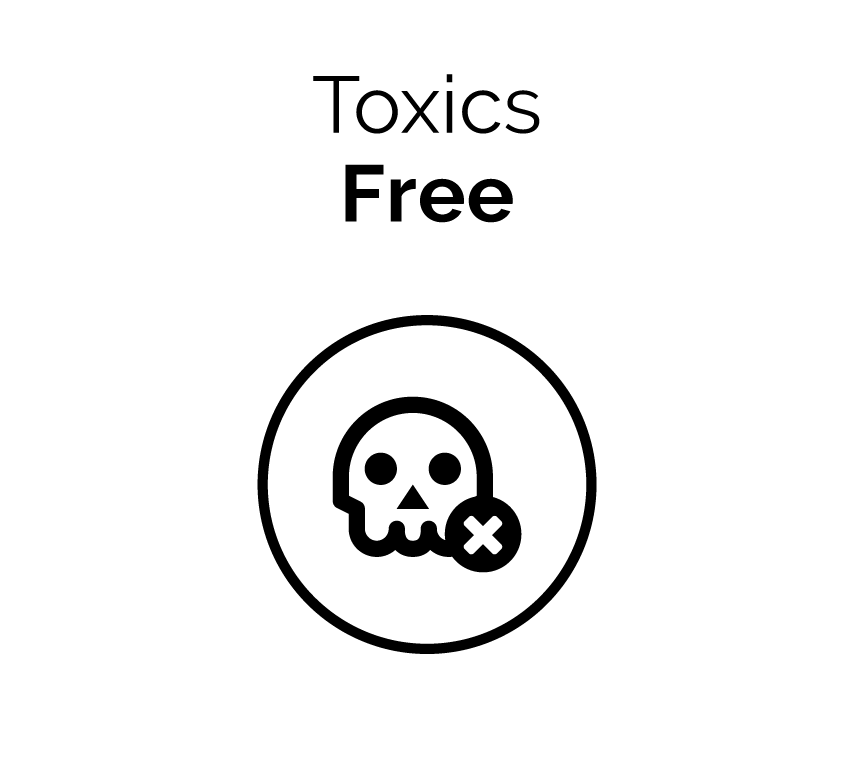 ECO-EFFICIENCY LEVEL OF THE PRODUCT'S PRODUCTION PROCESS
80%
Additional information
| | |
| --- | --- |
| Core material | |
| Colour | |
| Length | |
| Width | |
| Height | |
| Weight (Kg.) | 0.8 |
Other products of Hemper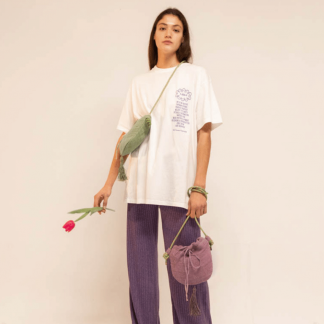 Select options
$

56,00
Ganesh shoulder bag
Material ecoeffectiveness
80%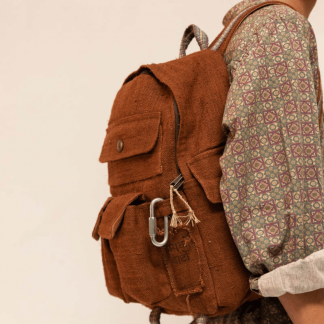 Read more
$

128,00
Multipocket backpack
Material ecoeffectiveness
80%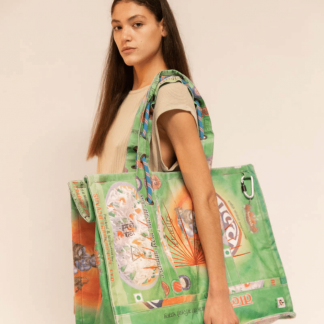 Read more
$

92,00
Maxi Ricebag bag
Material ecoeffectiveness
40%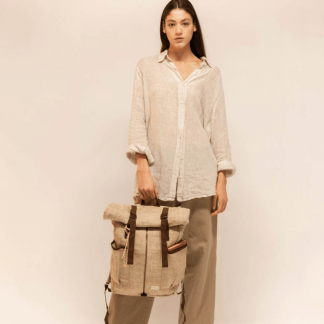 Select options
$

92,00
Nuptse backpack
Material ecoeffectiveness
80%

NOVELTIES
Select options

$

832,00


Cube40 recessed basin

Material ecoeffectiveness

60%

Add to cart

$

178,00


OREKA Deck + Large Roller

Material ecoeffectiveness

80%

Add to cart

$

38,00


U file cabinet

Material ecoeffectiveness

80%

Select options

$

426,00


Originals bench

Material ecoeffectiveness

80%