The eco-friendly Nupse backpack is made by hand in Narendra's workshop with 100% sustainable hemp fabric. It's a design that has four pockets in total, one of them specially designed to place a laptop up to 15 inches.
Materials
The fabric for this backpack is made in Mohan's looms in Nepal. It's made with 100% sustainable hemp colored with natural dyes in pistachio green or mustard and is available in its natural version. This material has a long life cycle thanks to its high resistance that makes it an even more durable fabric than linen or cotton. In addition, it's a soft, warm and homogeneous-looking material.
Utility and use
Ideal for those who need to move with their laptop to different places for study or work. The sustainable Nupse backpack has an inside pocket 100% designed to place laptops up to 15 inches. In addition, this design has three external pockets to store small accessories such as cards, mobile, wallet or agenda, among others. Its top closure with a roll-up flap ensures the proper and secure closing of the backpack. Remember to wash these bags by hand, with mild soap and cold water, for proper care.
Environmental characteristics
To create this sustainable backpack: 42% of liters of water are saved in relation to its non-ecological alternative, 33 artisans are involved, and 27.30 kg of CO2 are generated. Like all Hemper accessories, its production never leaves its origins, Nepal, thus seeking to regenerate the Nepalese cultural heritage in value. We should also note that by using naturally grown hemp, Hemper respects nature's environmental rhythms. In addition, the dye that gives color to the Nupse backpacks is natural. To learn more about the environmental contributions of this firm, click here.
Design features
The sustainable Nupse backpack has a natural, simple and warm design. It's available in pistachio green, mustard or natural, and for that, the fabric used is colored with natural dyes. A great complement to wear with garments in light colors, loose cuts or in contrast to denim.
Nuptse backpack
$92,00

Hemper's sustainable Nupse backpack is created to carry multiple accessories, including a laptop up to 15 inches in a specially designed interior pocket. This design also has three external pockets, one on each side and a third with a zip on the back. This eco-friendly backpack is made with 100% sustainable hemp fabric colored with natural dyes on Mohan looms. Its original closure consists of a roll-up flap hooked with buckles. Hemper, as with all its accessories, carries out all the production of these sustainable backpacks in Nepal, constantly committing to the preservation of both natural ecosystems, by respecting the environmental rhythms of hemp, and Nepalese cultural heritage, by seeking its regeneration in value.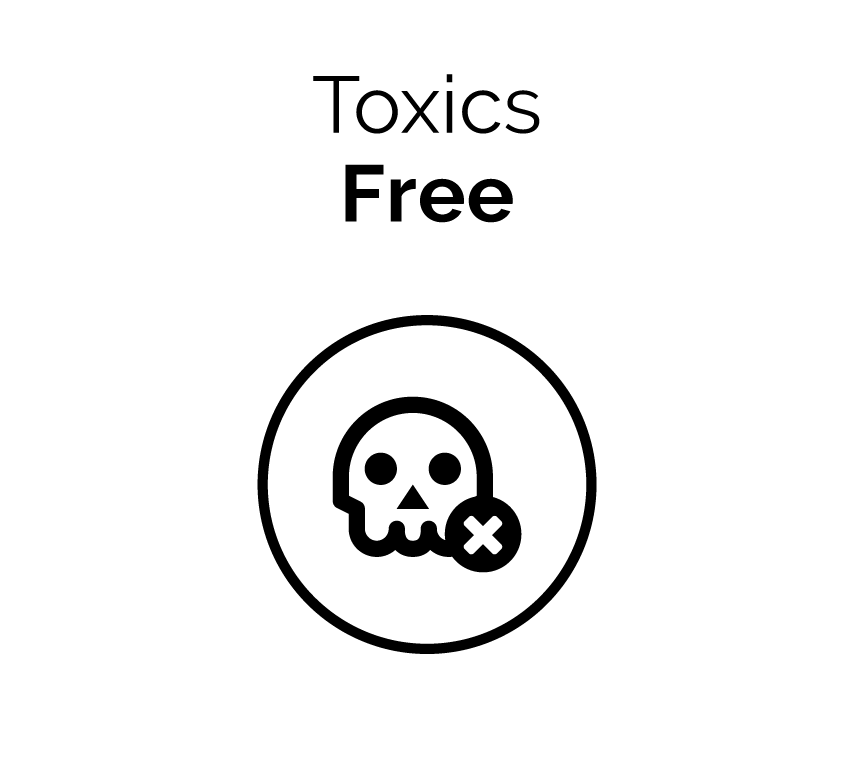 ECO-EFFICIENCY LEVEL OF THE PRODUCT'S PRODUCTION PROCESS
80%
Other products of Hemper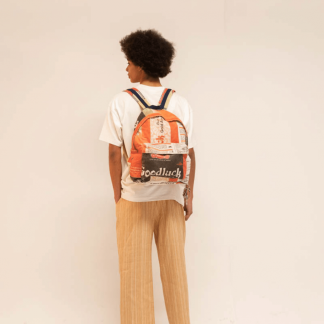 Add to cart
$

56,00
Ricebag backpack
Material ecoeffectiveness
40%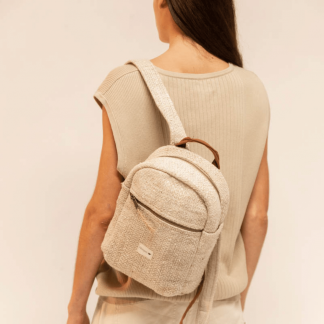 Select options
$

56,00
Mini yala backpack
Material ecoeffectiveness
80%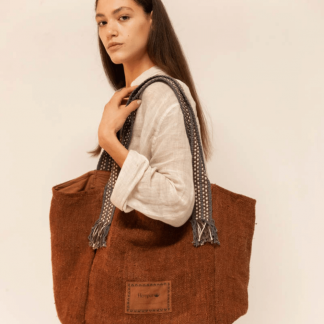 Add to cart
$

92,00
Maxi bag
Material ecoeffectiveness
80%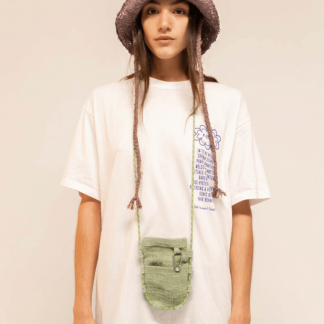 Select options
$

44,00
Kamala mobile carrier
Material ecoeffectiveness
80%

NOVELTIES
Add to cart

$

28,00


Mini Ricebag bag

Material ecoeffectiveness

40%

Select options

$

2.804,00 –

$

4.023,00


Low wooden Bed

Material ecoeffectiveness

80%

Select options

$

756,00 –

$

1.183,00


Dolmen Epos side table

Material ecoeffectiveness

80%

Select options

$

93,00


6 Bay coat hook

Material ecoeffectiveness

80%