The rugs will always be a must-have accessory in any home. Whether made of wool, natural fibers, round, smooth, stamped or washable, their decorative and functional contribution is evident and impossible to deny.
In winter, their role in preventing us from touching the cold floor makes rugs the true stars of the house. Their presence is appreciated and their decor potential makes us fall in love with them. In summer the story is different, but what is sure is that regardless of the season, rugs are an accessory that dresses any environment and has the ability to fulfill the floors with its colors, textures and designs.
We invite you to keep reading this article, we'll tell you about the best places in the house to place rugs to create exclusive, unique and, above all, comfortable environments.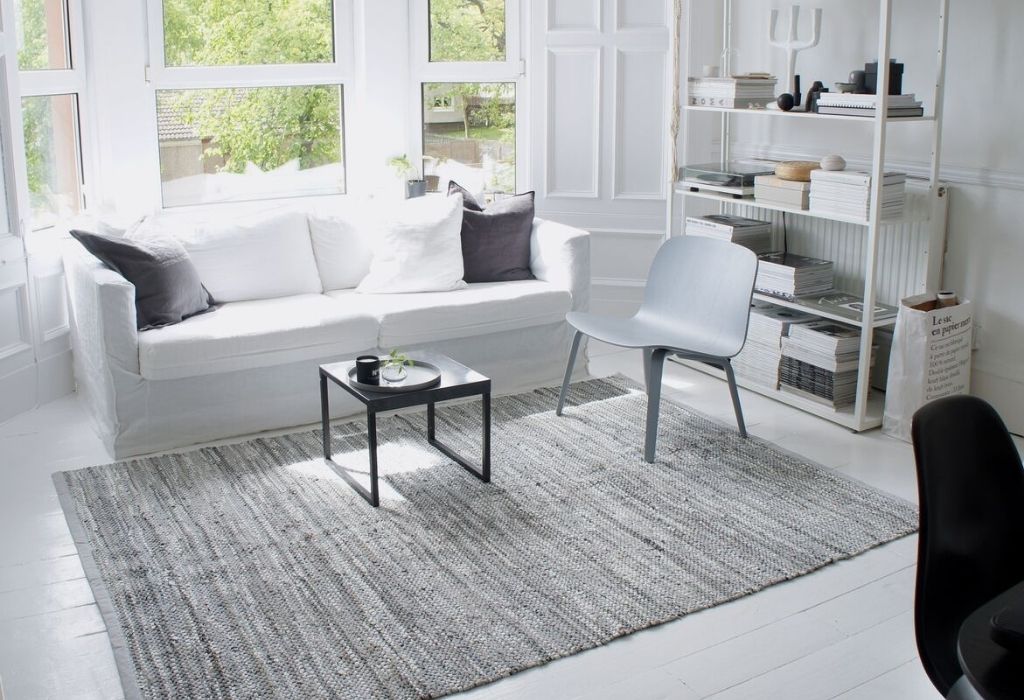 Rugs for a soft and cozy bedroom
The bedroom is probably the house space where we most miss a rug that ensures a comfortable and cozy awakening. Nothing like starting the day putting your feet on a warm and cozy rug with a pleasant texture.
But to choose those rugs that best suit the bedrooms of your home it's important that you take into account the size of the room, the rug and the bed.
If the bedroom is small, you don't want it to look even smaller, so a good option is to add a small rug at the end of the bed or one on each side of the bed, to at least warrant a nice first step at the beginning of your day. If the bedroom is big, you can use the rugs to separate zones, for example unifying the rest area.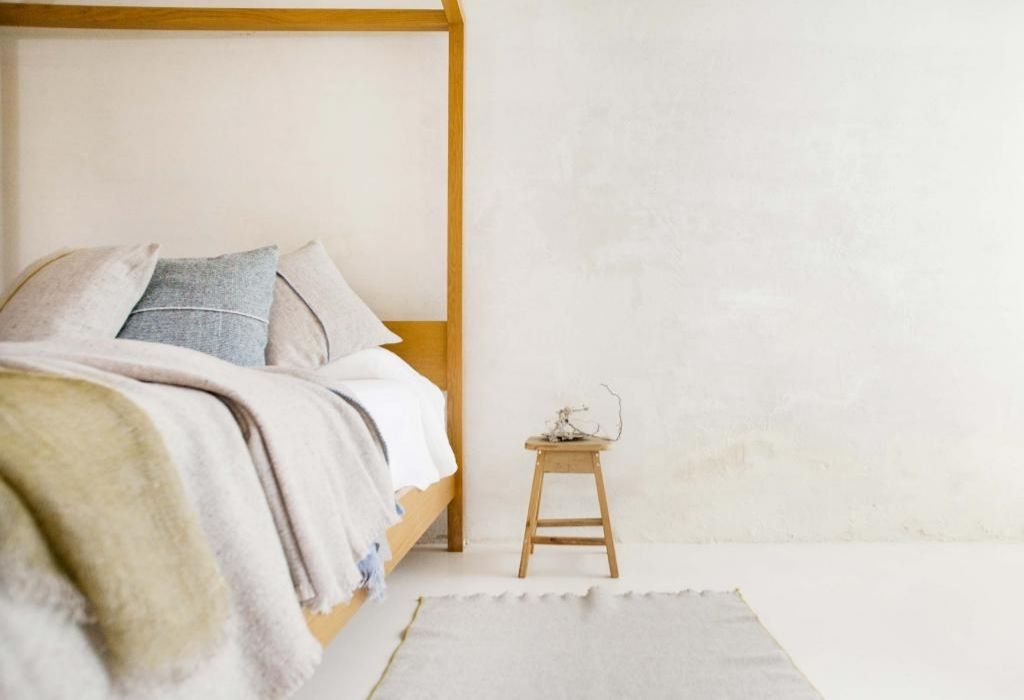 One of our favorite materials for bedroom rugs is wool. It's a soft, warm material and, if it's also natural, very durable. For example, take a look at the Thor rug, made on wooden looms with the highest quality eco-friendly merino wool. Vegetable dyes are used to color it, a 100% toxic-free design.
So now you know, if you want to start the day with the right foot, choose wool rugs and place them close to the bed.
Resistant and easy-to-wash for the hall and corridors
Both the hall and the corridors are usually a bit forgotten spaces, without much decorative potential. Placing a rug on them will give personality and protect the floor. Precisely because it's an area where there's a lot of transit, it's important that you carefully evaluate which rugs to choose before laying them based only on their style.
For example, natural fibers are a great alternative since they're characterized by being resistant. They also transmit calm and well-being, without forgetting that they combine with everything and are timeless. A rug like Izmir would be ideal for a spacious hall, ready to welcome anyone who comes home with the warmth of fibers. This sustainable rug is made with esparto, braided and joined carefully by hand.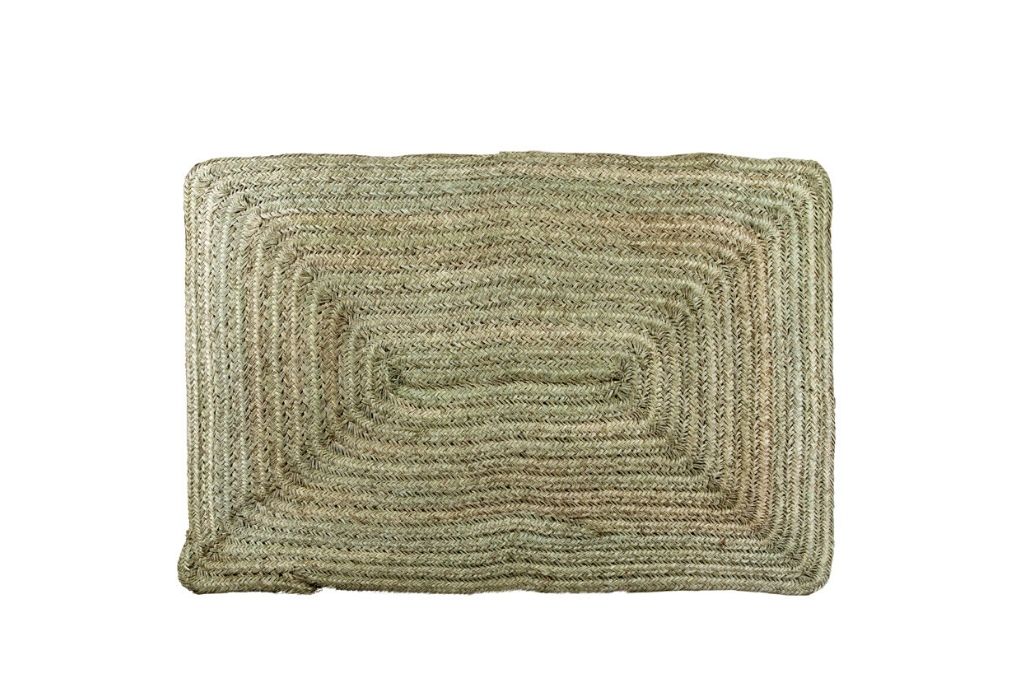 But it's also important that the rugs located in the hall or corridors are easily washable since they're the busiest places in a home, therefore they may get dirty more quickly. In this sense, 100% cotton rugs are the best, like those from Kubel Design. The rugs of this firm are handmade in Italy with high quality recycled cotton and inspired, each one of them, by paintings of legendary artists.
Remember that the ideal is that a hall rug is between 10 cm and 15 cm away from the wall (on each side), allowing the floor to be seen.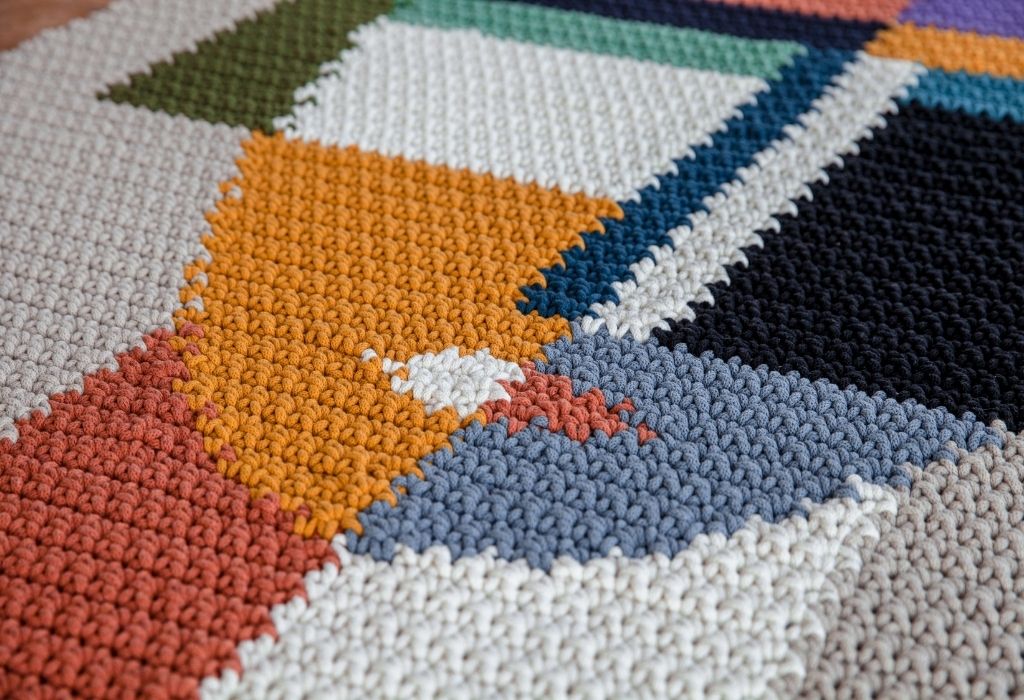 There is no living room without rugs
Without a doubt, a must-have duo in any home. What was the last living room you saw without rugs? You remember? The rugs in the living rooms are basic: they decorate, delimit areas, protect the foot and they're a great thermal insulator.
To place them strategically, we recommend that you take into account the location of the furniture. If the sofa is leaning against the wall, it's not necessary for the rug to occupy its whole base, but rather place it with the front of the base on top of it. On the other hand, if the sofa is in the middle of the living room, placing the rug underneath of it will help you to visually delimit and order the space.
One of the greatest characteristics of rugs in the living room is their strong decorative character, therefore, it's also important that you think about what you want to get in your living room in terms of decoration. For example, if you're looking for a warm and elegant space, you can choose a neutral linen rug, such as the Lietuva in its brown color. If the furniture that decorates your living room has neutral color tones and simple designs, a patterned rug can give a touch of exclusivity to the space. Imagine the personality that Chaos can add to any place.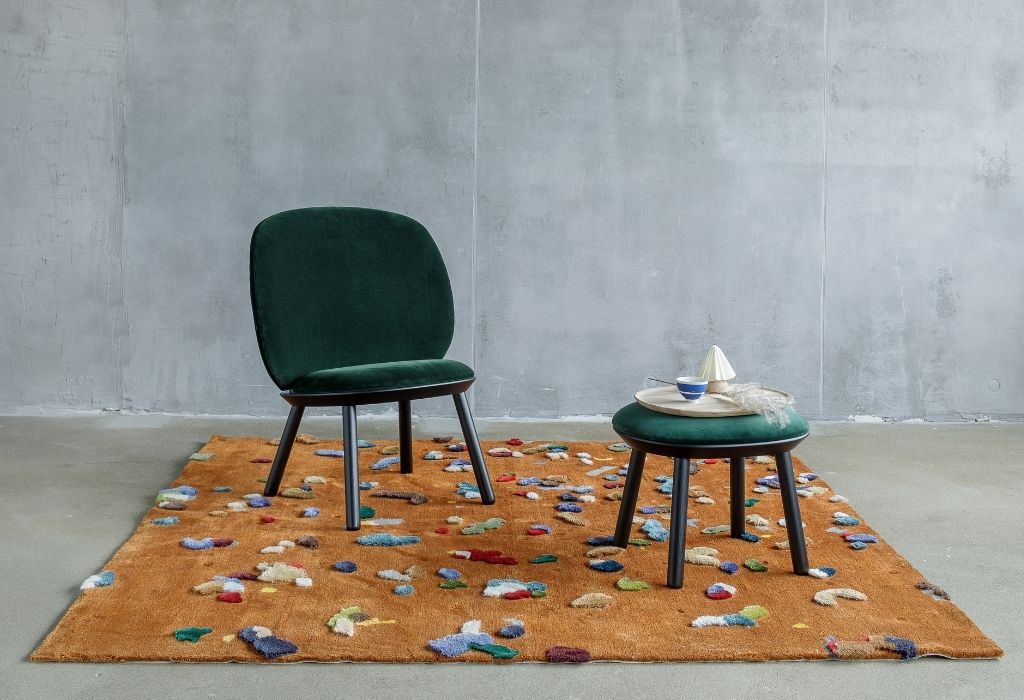 There will always be deserters
There will be those who say that rugs get dirty very easily or that they produce mites everywhere but the reality is that with a good simple cleaning routine, a basic but constant care and the correct choice of rugs for each space, you will not have problems and you will not have to give up the great advantages of having beautiful and functional rugs at home.
Finally, we don't want to forget to remind you that in our marketplace you have more than 60 rugs made with sustainable materials and processes that you can take a look at and keep in mind the next time you need a new beautiful rug.