Tidy spaces look larger, perceive cleaner, feel more pleasant, and generate positivity in those who visit them. There is no reason not to invest time and energy in finding allies to help you in this challenging task of keeping your house tidy. In this article, we want to show you five storage furniture from our online store that will be ideal in this challenge and bring originality to your space thanks to its designs and sustainability by its nature.
We're talking about furniture that meets home organization's needs: cabinets, shelves, bookcases, drawers, sideboards and even tables with hidden storage spaces for the kitchen, living room, bathroom or bedrooms. Stay to read about these wonders, and remember that we have an exclusive section for storage furniture with more than 40 pieces of furniture of various materials, sizes, colors and designs.
A sculpture that tidy up, decorates and charms
Comb offers a clear different perspective of the traditional bookcase and bookshelf format. In its most functional aspect, it's a design that is intended to be a piece of storage furniture, but that becomes much more than that: a spherical sculpture that charms with its unique and original design.
An ideal piece of furniture to place books, flower pots, vases and other decorative objects and create a beautiful composition even with free spaces. Comb is made of birch plywood and is available in four different colors and up to three sizes. Three surfaces intersecting at a 60-degree angle connected with a smart dovetail joint make this bookcase a design icon.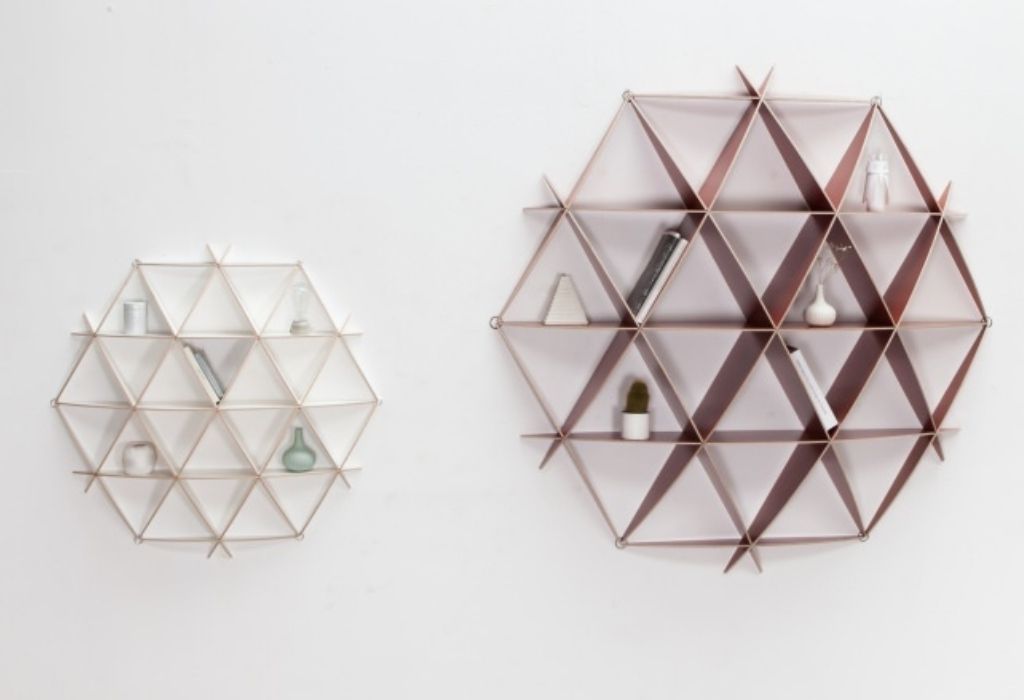 A table and something else
Woodendot is a firm that is characterized by creating very useful products with more than one single function. In this case, we want to introduce you to its storage furniture. In first place, meet Batea M, a table that hides a storage space under its top. A perfect piece of furniture to store those small objects usually scattered around the room and that you'd prefer to be out of sight, such as magazines, cables, portable speakers, tablets, books, extra candles, etc.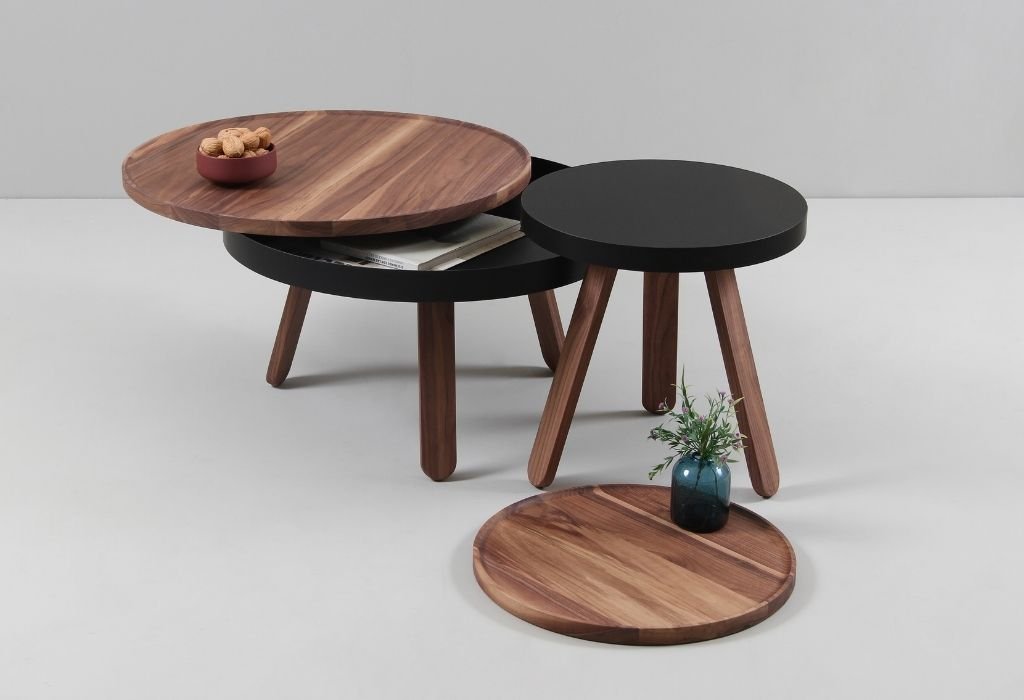 Batea M is available in five different colors and up to three types of wood: ash, walnut and oak. With clean and rounded lines, this table transmits timelessness, dynamism and simplicity. Even place it as a side table in your bedroom and make the most of its many functions. In addition, if you feel like it, you can meet the largest of the family: the Batea L table with even more storage space or the smallest: Batea S, which although it doesn't have storage, its lid can be slid and removed to be used as a tray. Discover the entire collection here.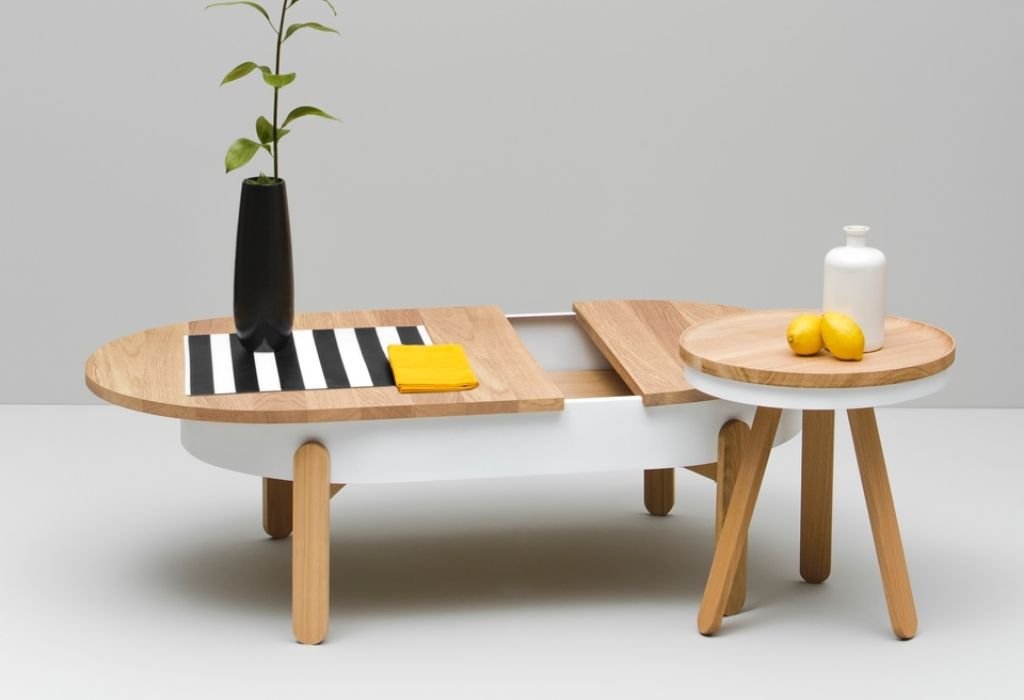 Storage furniture that gives you freedom
The Como collection is a series of cork modules joined together with wooden pins to form bookcases and organizers. The idea is that you're the one who chooses how to combine them depending on the needs of your home, the modules you buy and the imagination you have. The possibilities are limitless! You can even create wine racks and computer stands.
All models in the collection are available in natural cork and black cork. Cork is a great ecological material, as good for the environment as it's for the furniture's resistance that uses it as a raw material. Last year we talked about the properties of cork in this other article, you can take a look and learn a little more about this valuable material.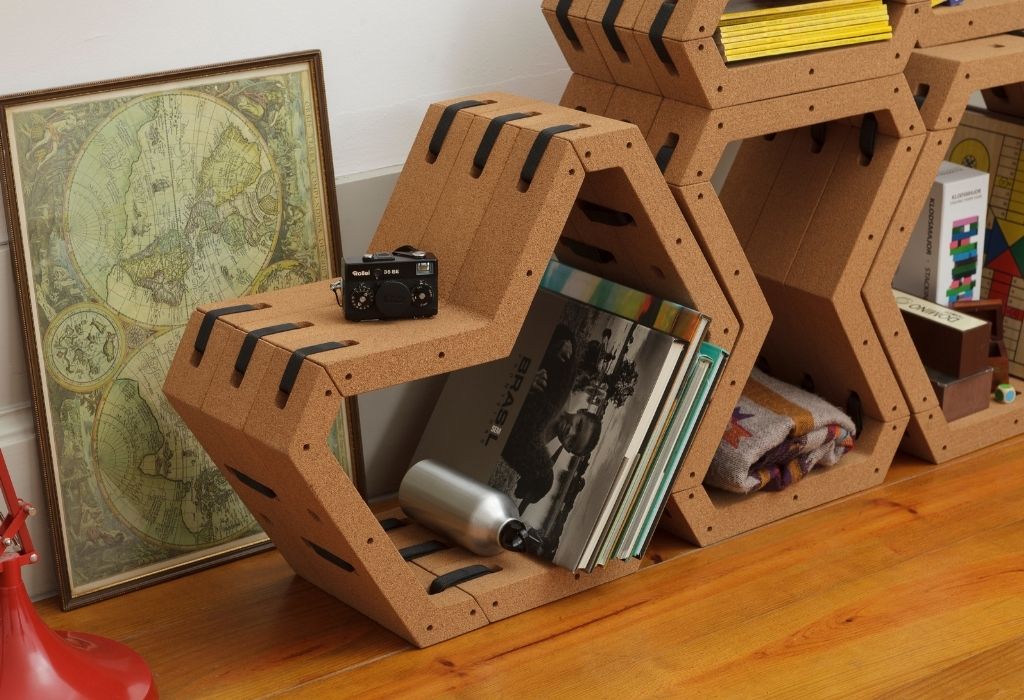 An ideal organizer pack for the kitchen
The kitchen is another of those places where maintaining organization is crucial but at the same time is complicated by the number of objects, utensils and dishes that are in it. Without a doubt, having storage furniture as large drawers to store everything is very useful, but what happens with those objects that we need to have with quick access?
Here's a solution: the Fency wall organizer pack. It's a frame made of recycled steel that has multiple shelves of reclaimed pallet wood and Plexiglas. Hooks, magnets and more shelves can be added. This design is available in three different colors and in multiple sizes that you can see from here. Use Fency to hang the kitchen utensils you use most often, place the spices and decorate with some plants.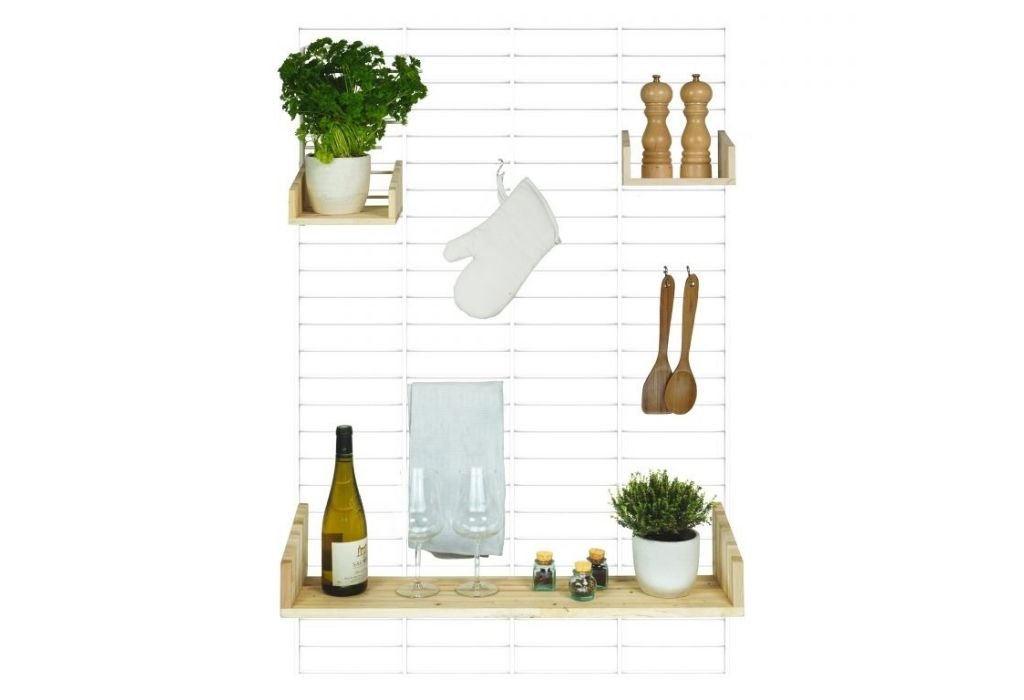 A closet, an office or a bar, all in one place
The Pill is one of those multifunctional furniture concepts that every home, especially if it is small, would appreciate having. A round cabinet that is fixed to the wall and that has three doors that give rise to three independent storage spaces. The upper cover is designed so that when it's lowered, it can act as a table. In this way, the La Píldora wardrobe becomes a space to work, study, a dressing table or even a mini bar!
In addition, the shelving system inside is designed so that it can be easily changed and adapted to other storage needs: laptop, standard files, catalogs, books or any other object. The Pill is equipped with plugs and has the option of integrating LED lights. This original piece of furniture is available in six color combinations.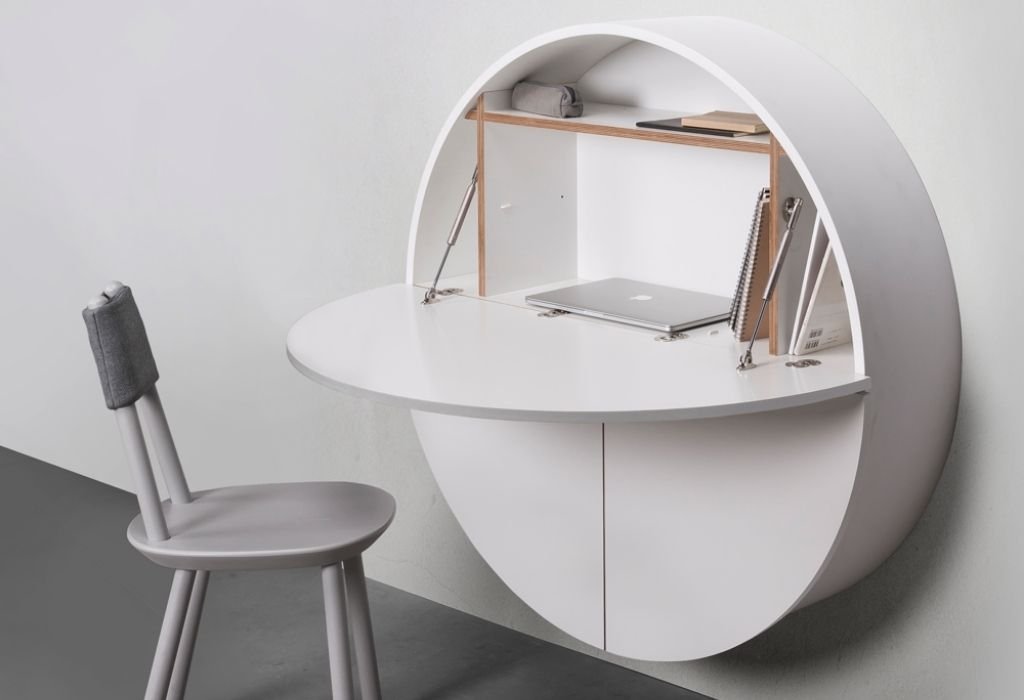 As we mentioned at the beginning, remember that you can explore our exclusive section for storage furniture with more than 40 pieces of storage furniture that will make your home organization a resolved cause.