Your sustainable home's living room or dining room needs more seating, and you don't know how to do this without losing space or mobility. If this describes you, you have come to the right place. In this article, we share some tips on incorporating sustainable benches into your home's small spaces in an optimized and intelligent way.
First of all, some quick tips
First of all, it's a good idea to analyze how many seats you really need. Sometimes, in a rush, we furnish for excess and this is precisely what a small space doesn't need. Do you need more sustainable benches for those who live there, or are they for guests? Should the seats keep fixed, or do you need to move them to other house places?
It's also essential that you know that one of the strategies to avoid saturating a small space in the home is to use similar tones in all the elements, thus lightening the atmosphere and preventing it from looking very overloaded. Also, remember that light tones convey a sense of spaciousness, and white is at the top of that list.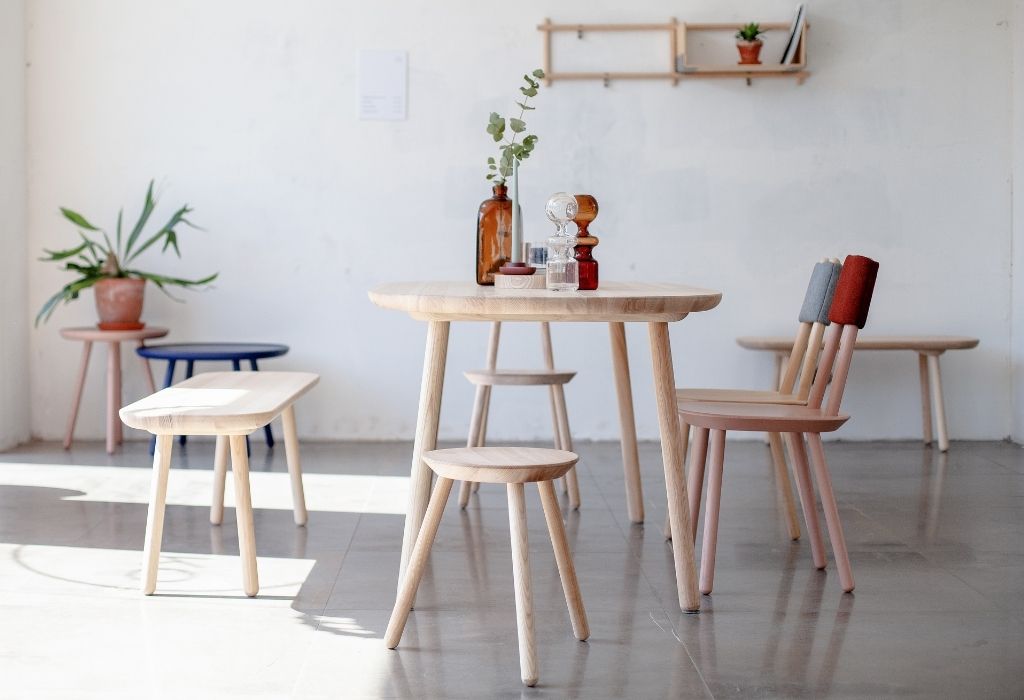 Finally, try to leave at least 50 centimeters around the sustainable benches to ensure easy access and mobility. Now, let's move on with some examples of double-use benches, our key to saving space and avoiding chaos with non-strategic furniture.
Sustainable benches that function as a table
Without a doubt, one of the best strategies to increase comfort without losing too much space is the use of sustainable benches as tables. This two-in-one provides the flexibility needed in small spaces, adapting to the requirements of each moment: add a seat or a table.
Within this category, we've examples such as the Naive 140 bench, which, if you buy it without the upholstery, is perfect to use as a table. We imagine it facing a wall, as a side table. This design is made of oiled ash wood and you can request it in black. Naive 140 is as stylish as it's tough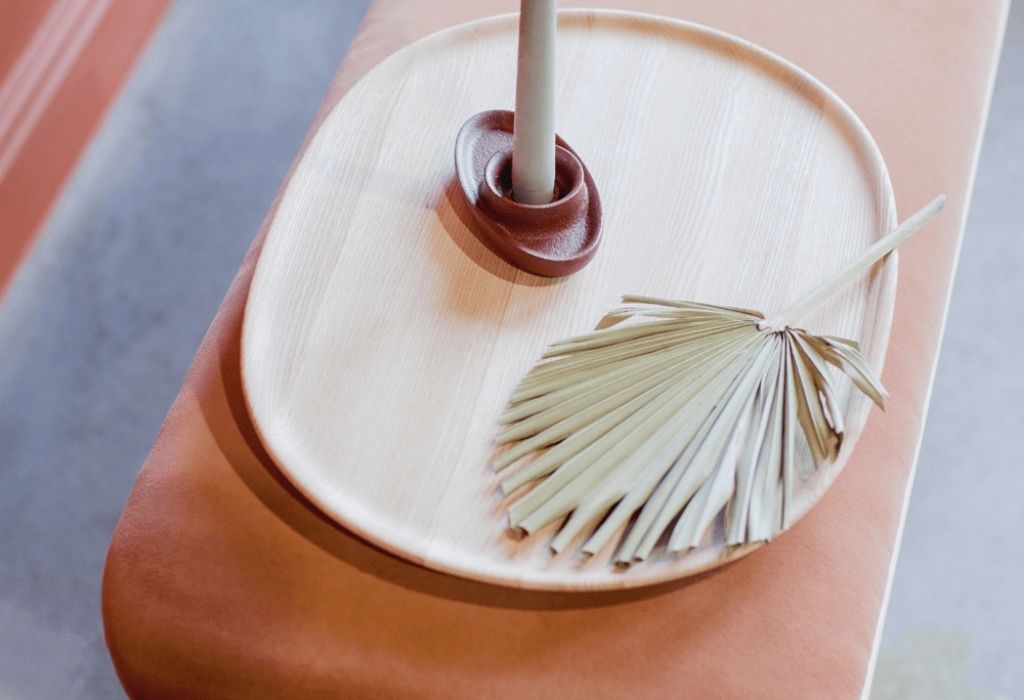 Another of the sustainable benches that we've on our website and that is optimal to use as a table is the Dujo bench. It's a design inspired by the undeniable beauty of the Dujo Taino that seeks to stand out for its timeless, natural and handmade design. It's made of solid wood from responsibly managed forests and finished with a water-based stain and linseed oil with no volatile carbon emissions.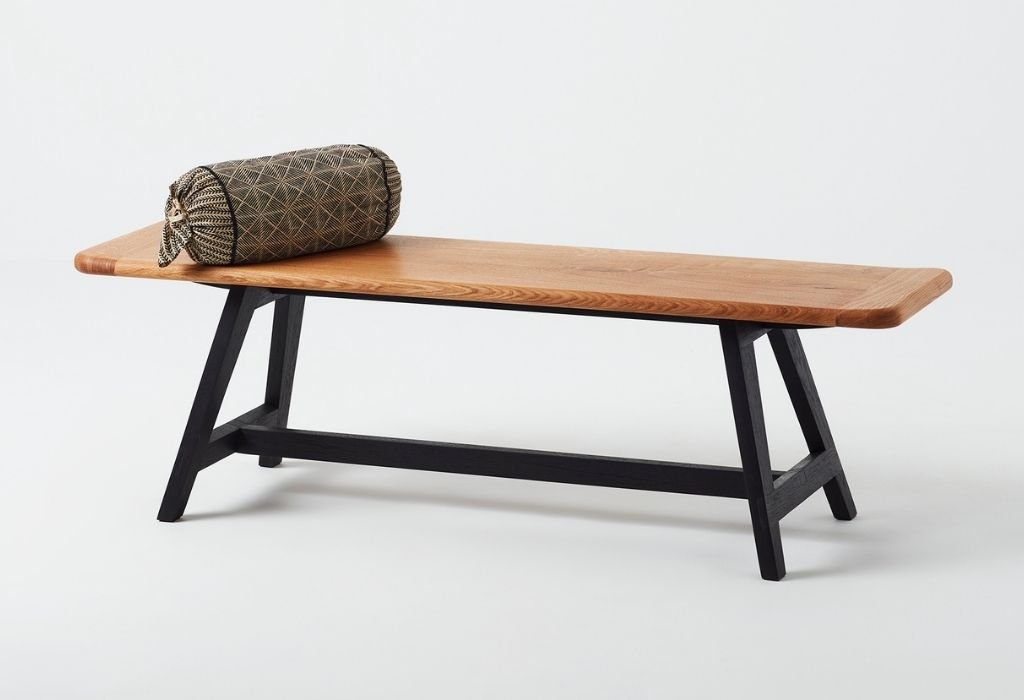 Hidden and undisturbed
It's time for one you've probably seen more than once: hidden benches under the table. The best thing about this is that it allows you to add seats when you need them and remove them from the visual space when not. In this way, the space will appear more spacious and tidy and facilitate mobility around the room. The important thing here is that the sustainable benches you choose fit under the tables, so before making any purchase, make sure you take the measurements precisely.
Take a look at this dining room that we show you. The Naive upholstered bench is not only a unique, elegant and high-quality design but it's also very comfortable thanks to its padded seat. The upholstery of this wooden bench can be kvadrat or velour, available in up to nine different colors. When diners leave the table, Naive hides under the table without leaving a trace. A comfortable, practical and functional design.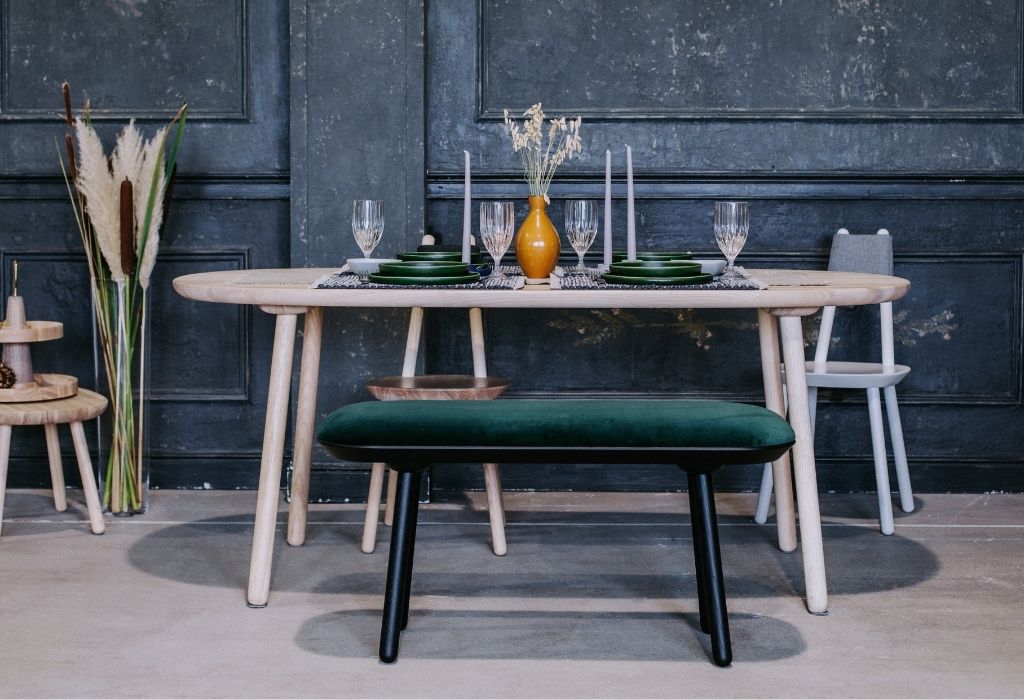 Sustainable benches with storage space
Finally, here we've one of the stars of double functionality: furniture that hides storage spaces. Having this type of sustainable benches will ensure additional seating positions and, at the same time, a space to store multiple objects, keeping the living room or dining room neat. In addition, these kinds of benches tend to have a considerable size, therefore you'll also get a large coffee table.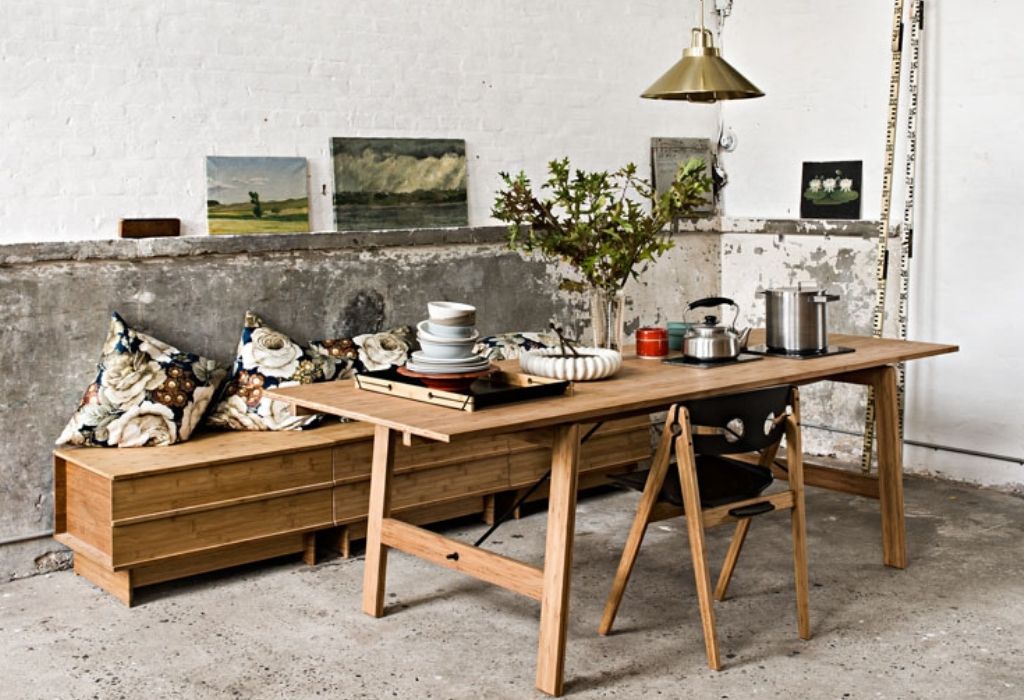 For example, one of the sustainable benches that we've at Ekohunters is Correlations. With a dimension of 80 cm long, 50 cm wide, and 43 cm high, this bench and trunk is an excellent option for adding seats without losing space. Correlations is a Scandinavian classic. It has a removable lid that reveals plenty of storage space. In addition, you can buy more than one module and combine it with others thanks to the connectors. Find out more about this certified bamboo bench by clicking here.
Remember that you can find many more models of sustainable benches in our section of the store especially dedicated to this category.