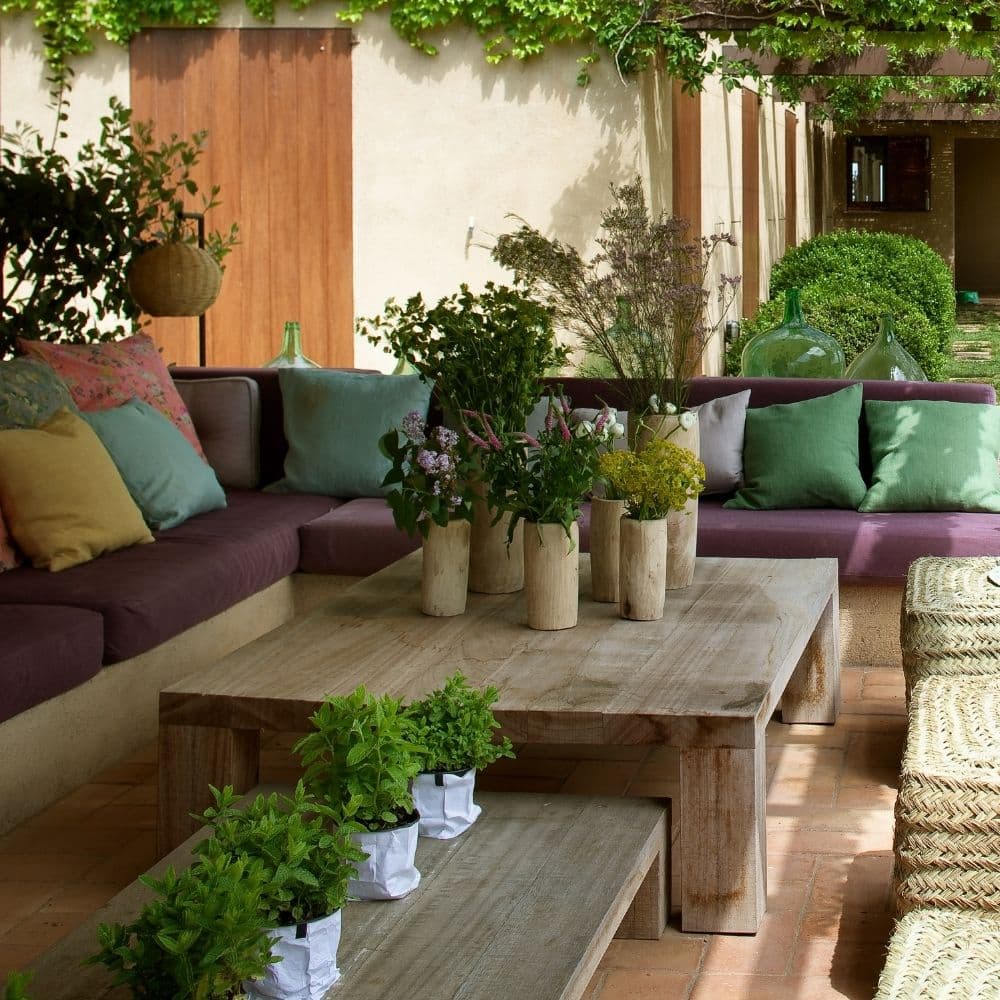 Normally we tend to think that the more square meters a space has, the better it can be decorated and the more use it can be given. But this is just a completely wrong myth. There is no space (in this case a terrace) that can't be used or can't be decorated in an aesthetic and functional way.
Below we share some ideas to decorate terraces with few square meters, with great style, strategically and with outdoor furniture and items.
Benches on the perimeter of your terrace
It is essential, when we talk about a small space design, to leave as much free surface as possible. In this way, you don't only favor circulation through the terrace, but also, the larger the free surface, the wider your terrace will be perceived.
Benches in small spaces are always a good choice for its decor, and if you put them on the edge of your terrace, you won't only save space but, with some of them, you will even obtain a piece of furniture with a double function: support surface and seat.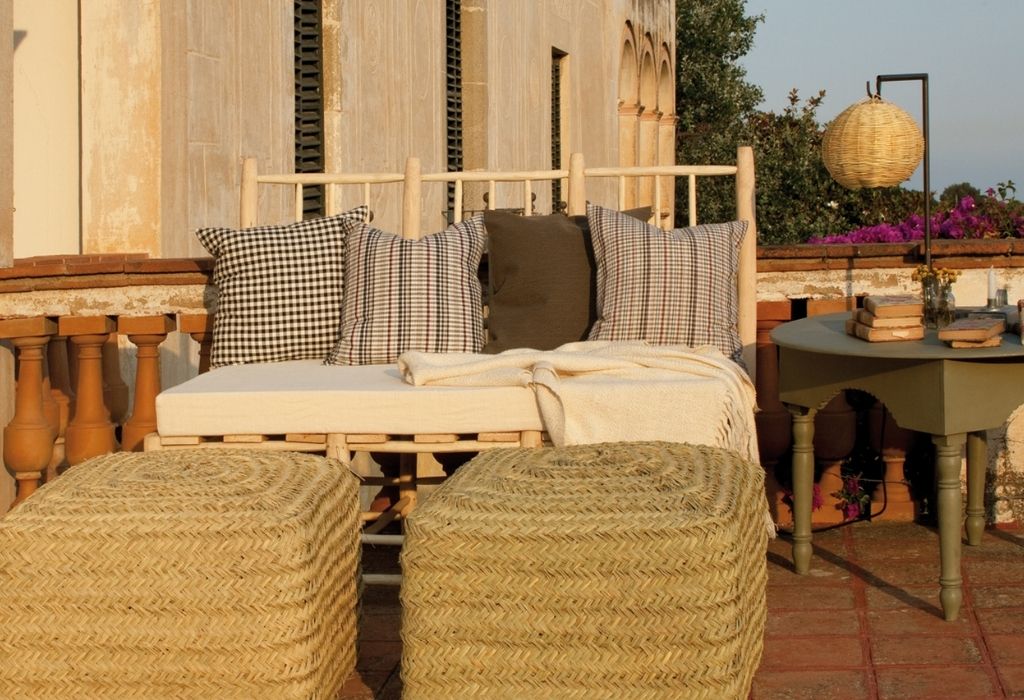 Folding furniture for your terrace design
Another way to optimize a small terrace is to choose a folding table and chairs set. With this choice of furniture, your outdoor small space won't be conditioned to a single mode of use and you will be able to fold it when you don't need it, enjoying 100% of your terrace for whatever you want to do. Also, when the cold arrives, if you don't use your terrace frequently, you can store your furniture inside your home and it won't take up more space.
In the image we show you the Crew Chair, a very stylish folding model chair that you can find in our marketplace.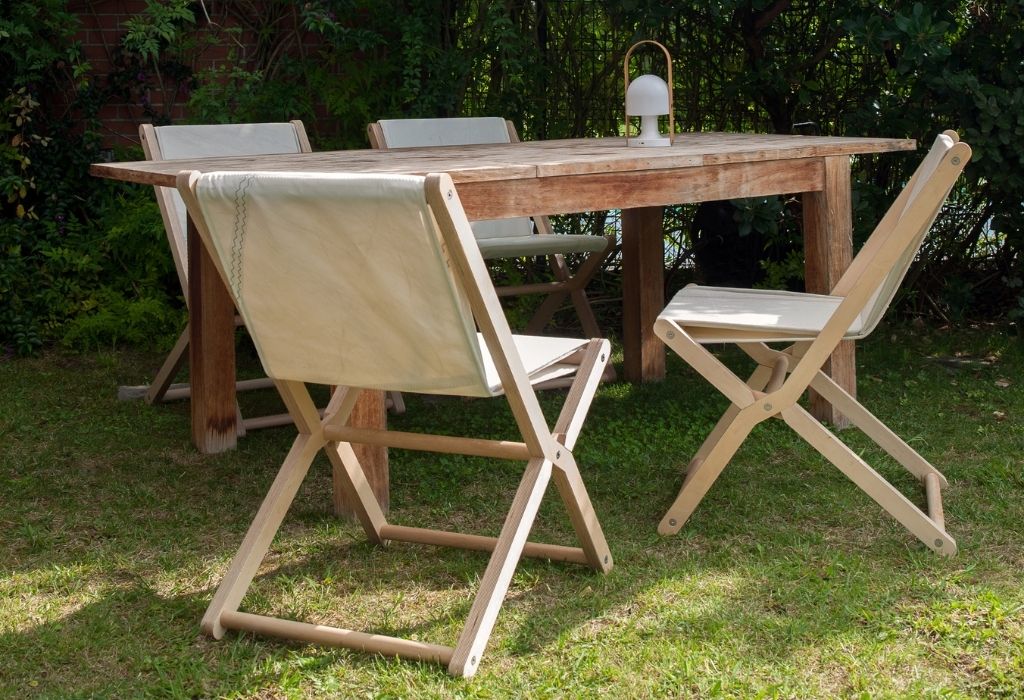 "Light" furniture on your terrace design
One of the great ideas of the experts to design a small interior (in this case, exterior) is the choice of furniture (table, chairs, etc) that can be perceived as light instead of visually solid, volumetric and heavy furniture. You can place designs, for example, in stainless steel (excellent for any outdoor space) because the structures in this material (or other metals) are usually thin and light. This will make the surface of your terrace look clearer, and consequently, it will feel more spacious.
Round tables for your terrace design
A round table is an ace up your sleeve when we talk about small spaces decor at home. This table format takes up less space than others, generates a more fluid circulation around itself and, by saving space, it favors better use of your terrace.
In the photo you can see the Six coffee and side table.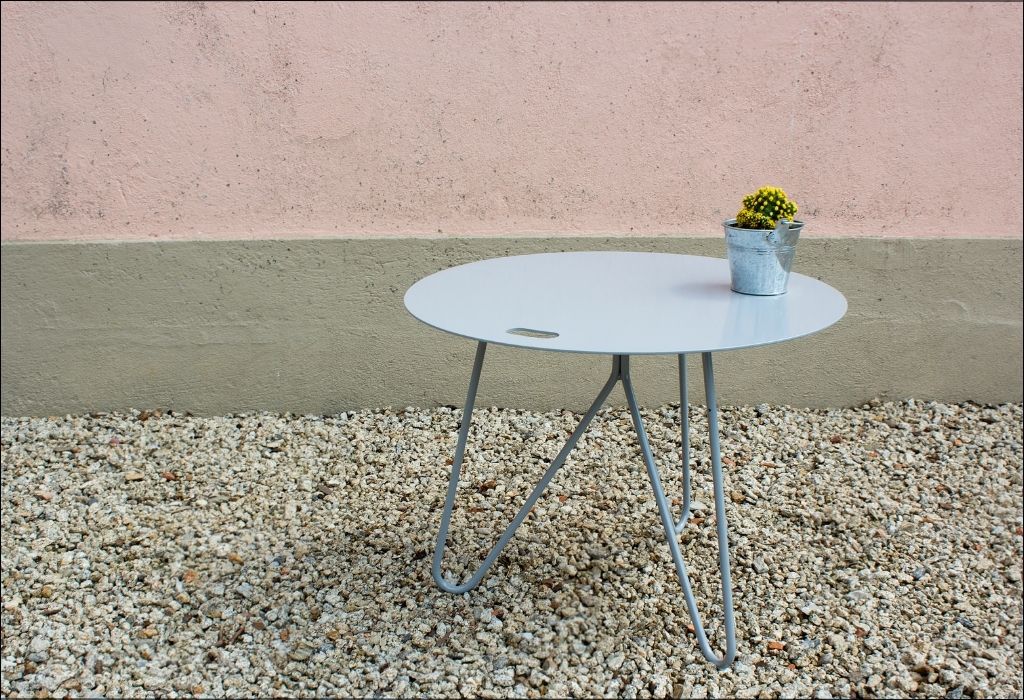 Plants on a small terrace
Plants are, without a doubt, the protagonists of any outdoor space design and a must for a terrace decor. They are the portion of nature inside any home, and that is why, when we talk about a small terrace design, they must be located strategically so they don't get in the way.

There are many options, you can place pots with plants anchored to the railing of your terrace and even place a vertical garden on a wall, creating a great green, natural and stylish center of attention. You can also place shelves, such as the Totem Utility 600 Shelf, where you can put pots on them with some plants, or wall supports for pots, such as the ON wooden Planter Hanger.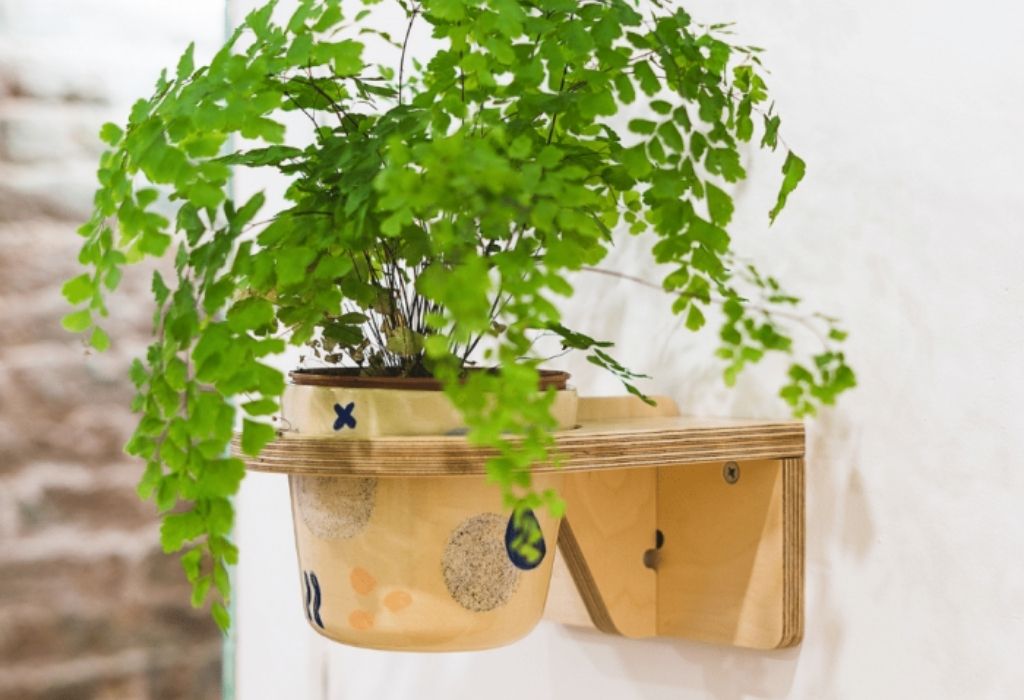 The comfort of textiles to decorate terraces
The secret to a great space style is textiles. They are the finishing touch of any decoration project and denote comfort and warmth. If you want your terrace to look like any house in a magazine, you can incorporate textiles into cushions, rugs and blankets. Rugs (such as the White Rain Cotton Rug) are, for example, a way to give your outdoor floor a new style without having to start construction work. Blankets, like the Nebula Blanket, on the other hand, not only fulfill the function of decoration, but will be a great help on the first days of a blizzard if you want to continue enjoying your little outdoor portion.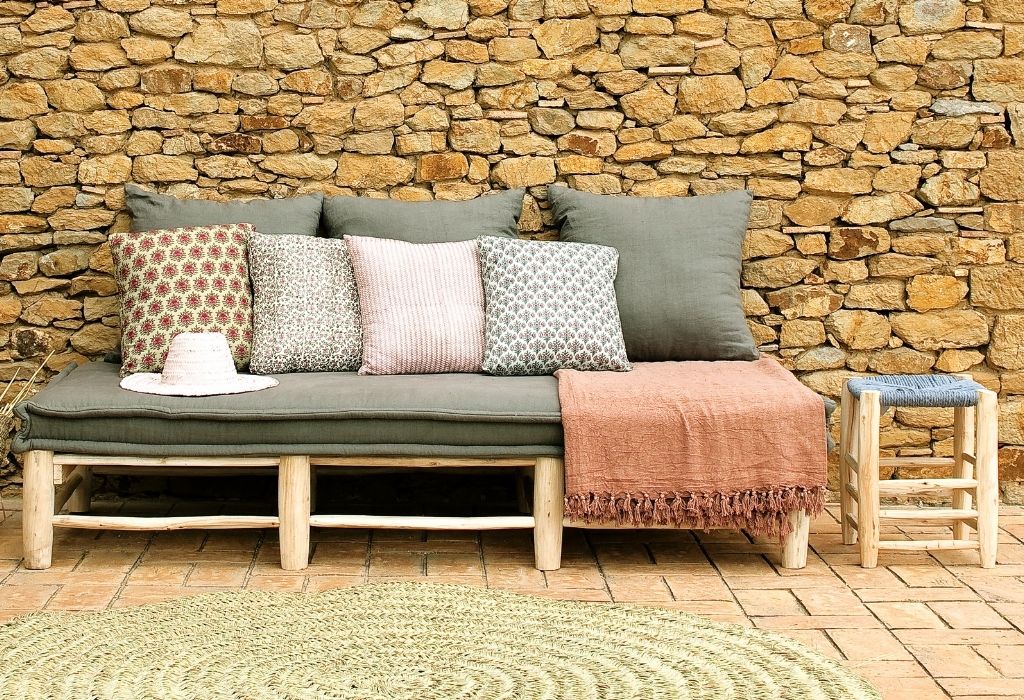 In our marketplace you will find all the necessary products to be able to optimize your small terrace in a functional and aesthetic way, always with the sustainability seal of Eko Hunters.
We encourage you to start your exterior decoration project through the conscious purchase of environmentally friendly products, showing that sustainability and decoration are compatible.