Dehook is a wooden holder to place your mobile phone or tablet and be able to watch movies, series, concerts or even make video calls in a comfortable, sustainable and safe way.
Materials
The material used in the production of Dehook is sustainable natural birch wood. This type of wood is characterized by being light, refined and has soft tones. Its appearance is uniform and straight grain.
Its resistance, medium-hard, makes it a solid and durable mobile phone accessory.
Weight and measurements
Its weight is 50 grams and its dimensions are 11 cm long, 3 cm wide and 0.9 cm high. Both its size and weight make Dehook an easy accessory to transport and store if you don't want it to be visible in your home.
Design features
Dehook has a minimalist design composed of a simple rectangular piece with a serene texture, fine finishes, and pure color. This holder has two slots where the mobile or tablet is placed vertically or horizontally, allowing them to stay firm and safe. Depending on the height of the slot where it's placed, the incline will vary. So you can choose the angle that best suits your comfort. The design also has two specially designed holes for the charger or headphone cable to pass through.
Utility and use
From now on, whenever you want to see something on the screen of your mobile phone or tablet and you need them to stay tilted for a long time, you can place them in Dehook and it will hold them for you. One of those perfect accessories to always have with you at home, the office or on the go. Put the mobile or tablet into its slots, place the support on a reasonably flat surface and that's it! In addition, you can use it to roll your headphones in it and thus have them organized.
Environmental characteristics
The Dehook mobile phone or tablet holder, like all Debosc accessories, is made of wood from certified forests, meaning that its production is sustainable and, at the end of its life cycle, it becomes biodegradable waste.
Dehook phone wooden support
$6,00

23 in stock
DEHOOK is a sustainable holder for mobile phones or tablets designed to keep the device tilted in a vertical or horizontal position practically and safely. It is very useful for watching videos and even making long video calls without resigning comfort at any time. In addition, it can be used to roll up the headphones and have them always organized, either at home or when moving them. Its design is minimalist, prioritizing straight lines, simple shapes and fine details. Dehook is made of birch wood from sustainably managed forests. This holder consists of a single central piece with two slots in which the mobile or tablet is inserted and two circular holes designed to pass the cables, either the charger or the headphones. Its size is 11x3x0.9 cm and its weight of only 50 grams, making it a small and very light accessory, easy to carry in your bag, backpack and even in your pocket. Like all Debosc products, this holder is produced in Catalonia and meets all the criteria for organic production.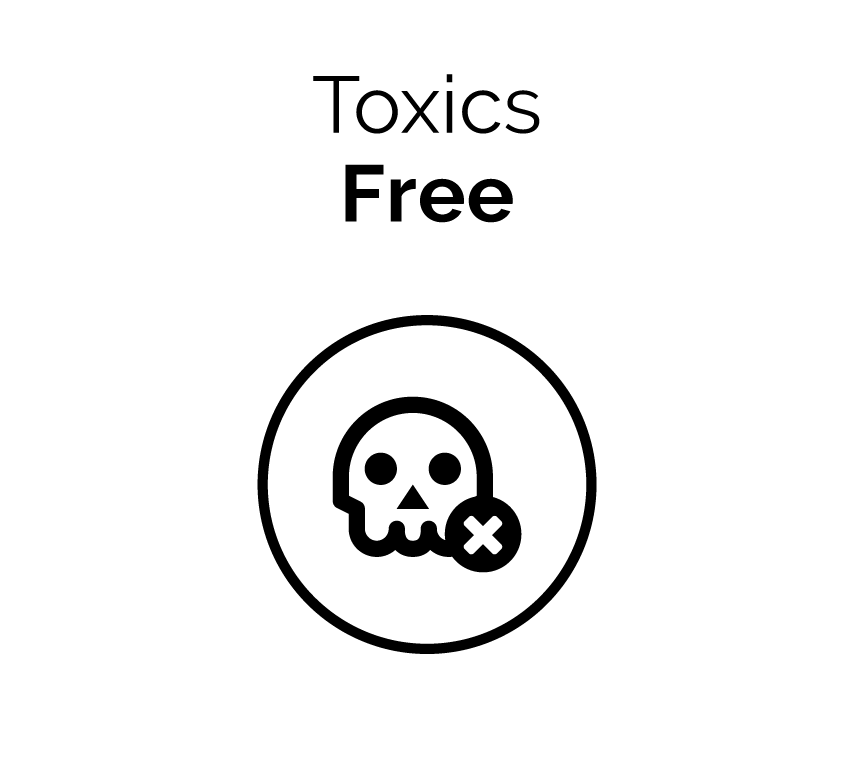 ECO-EFFICIENCY LEVEL OF THE PRODUCT'S PRODUCTION PROCESS
80%
Other products of Debosc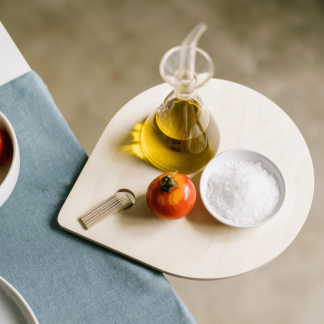 Add to cart
$

44,00
The Drop mobile stand
Material ecoeffectiveness
80%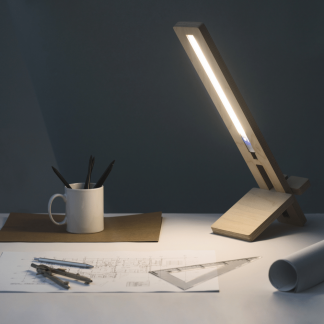 Add to cart
$

86,00
Delamp table lamp
Material ecoeffectiveness
80%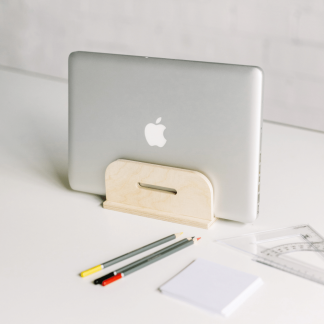 Add to cart
$

44,00
Derest laptop stand
Material ecoeffectiveness
80%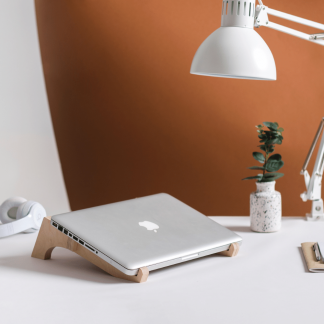 Add to cart
$

38,00
Debeam laptop wooden stand
Material ecoeffectiveness
80%

NOVELTIES
Select options

$

379,00


Morphe IV pendant lamp

Material ecoeffectiveness

100%

Select options

$

793,00


Sensi III pendant lamp

Material ecoeffectiveness

100%

Add to cart

$

191,00


Lindenwood blocks, five hundred pieces

Material ecoeffectiveness

0%

Select options

$

93,00


6 Bay coat hook

Material ecoeffectiveness

80%